Why choose Korniche Bi-fold doors for your home?
Korniche bi-folding doors are impressively designed bi-fold doors, with multi-pane options (between 2 and 6), as well as customisable frame colour options and door-opening variations available to suit the homeowners' wants and needs.
The industry-disrupting bi-fold doors are built for both installers and homeowners in mind,as they are quick to install; incredibly durable; impressively stylish; while being the most technologically advanced sliding doors in the glazing industry to date.
There are no bi-folding doors better suited to your home than Korniche Bi-folding doors.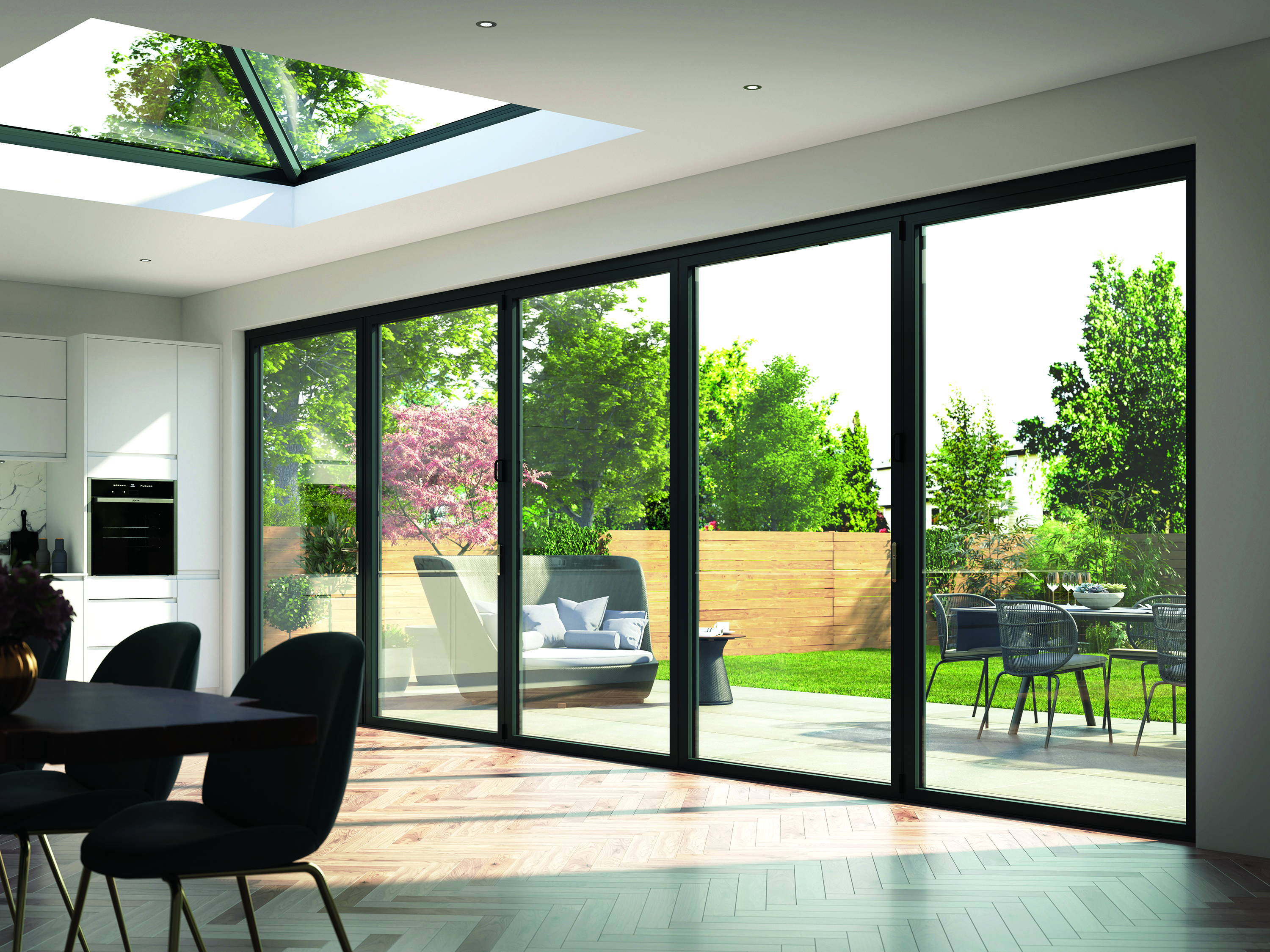 Why Korniche? About the brand
Korniche are a German brand that pride themselves on constructing beautiful living spaces by allowing natural light to flood any room that has a lantern or bi-fold door installed in it. Their two award winning products are the Lanterns and Bi-Fold doors that we have exclusively available for orders via the Glazing Hub store. You can head over to our Shop to view multiple pane options and sizing specifications to suit your needs and requirements.
Korniche's mission is to allow homeowners to elevate the lighting in their living spaces with their robust, yet sleek products, breathing life into your rooms with their lanterns and bi-fold doors. Their products are made from aluminium and glass, meaning they have tighter tolerances to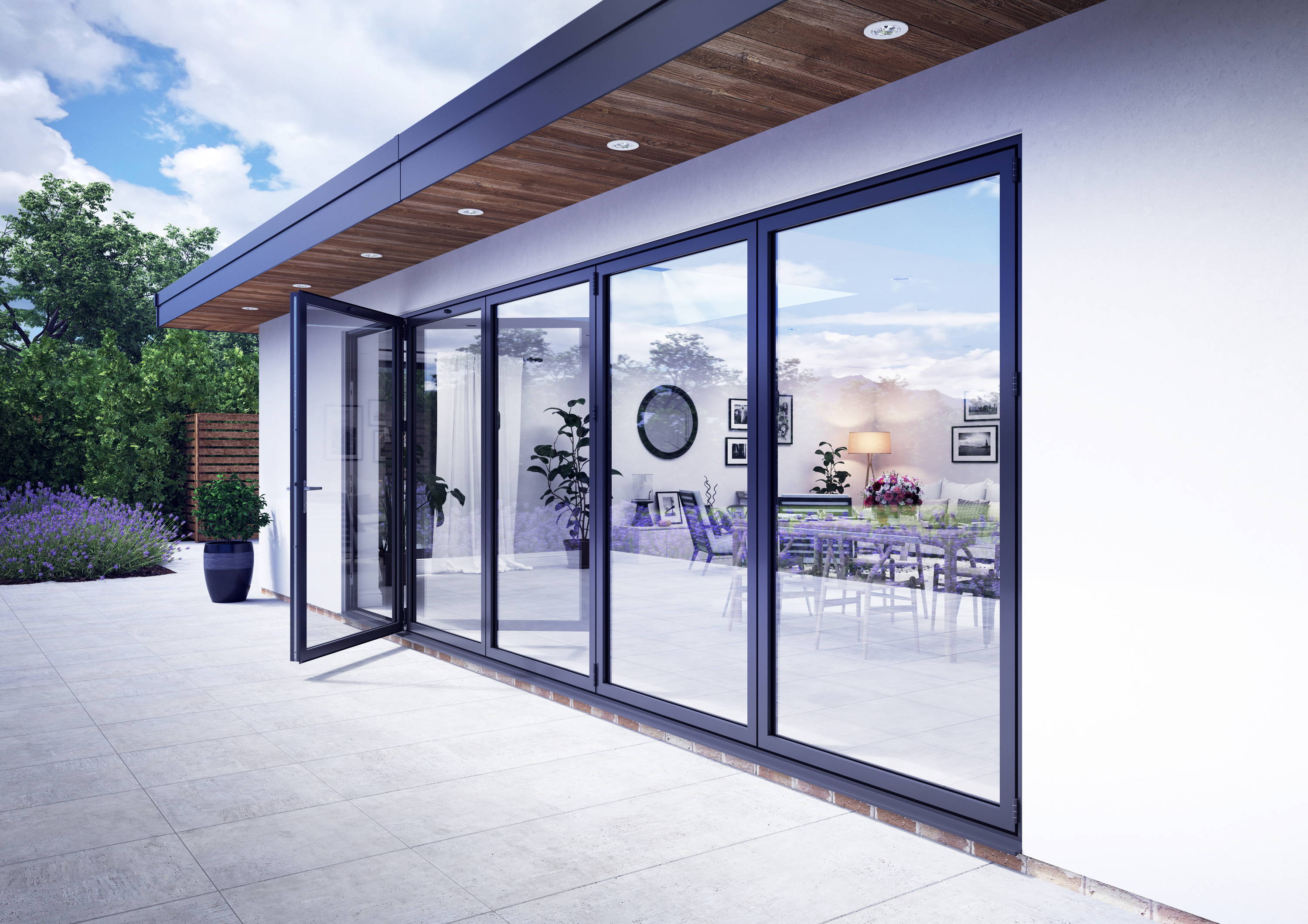 Why are bi-fold doors a good investment for your home?
Bi-Folding doors allow you to open up your home to the outdoors, and Korniche Bi-fold doors allow you to do just that. With slim frames, yet strong glass, Korniche bi-folding doors are an impressively crafted product made to give your home better protection against the outdoors, while simultaneously allowing you to view more of the outdoors and let light flood into your home.
Are you living at home and finding that not enough natural light is being let in on a day to day basis? Maybe you live in a home that is south-facing and so you don't get a lot of sunlight in the day. Bi-fold doors will transform your home to allow your rooms to be engulfed by natural light, and you won't believe the difference that it makes to your mood and daily life at home.
With more and more people in all walks of life finding sustainability in remote/home working, there is more opportunity for home improvement, and bi-fold doors are just the right investment that you need to improve the setting and atmosphere in the comfort of your own home. Whether it's your kitchen or living room that you're thinking of having your bi-folding doors installed, you can open your room up to the great outdoors with Korniche bi-fold doors.