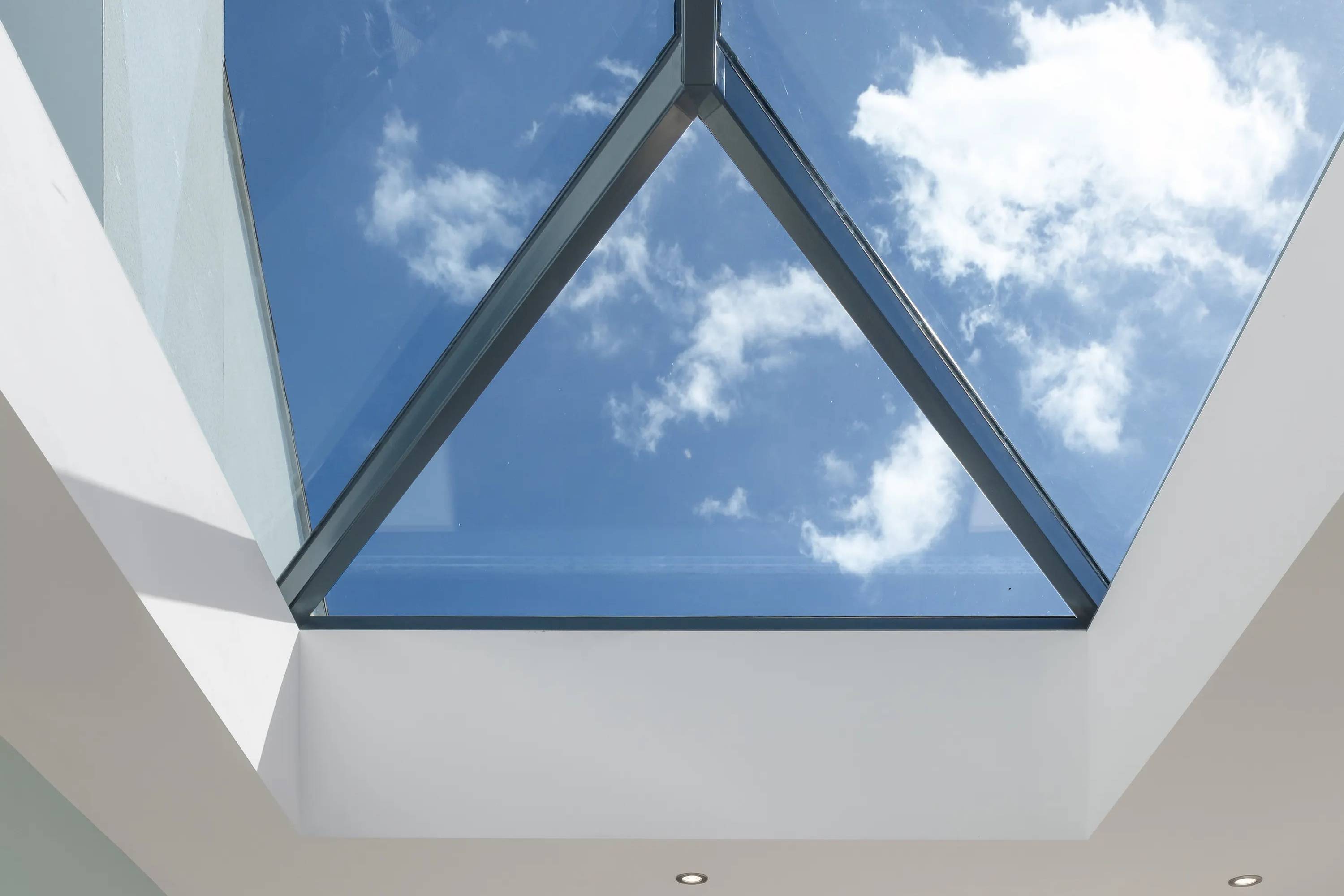 What glazing options do I have for my Korniche roof lantern?
The Korniche roof lantern comes in a variety of different glass finishes that you can choose from. Each type and colour of glass has different properties and specifications, so this blog post will outline exactly what your options are when deciding on choosing your type of glass for your brand new roof lantern.
First of all, if you're deciding whether you want to invest in a new roof lantern for your home, then head over to our Lanterns page on our website by clicking the button below.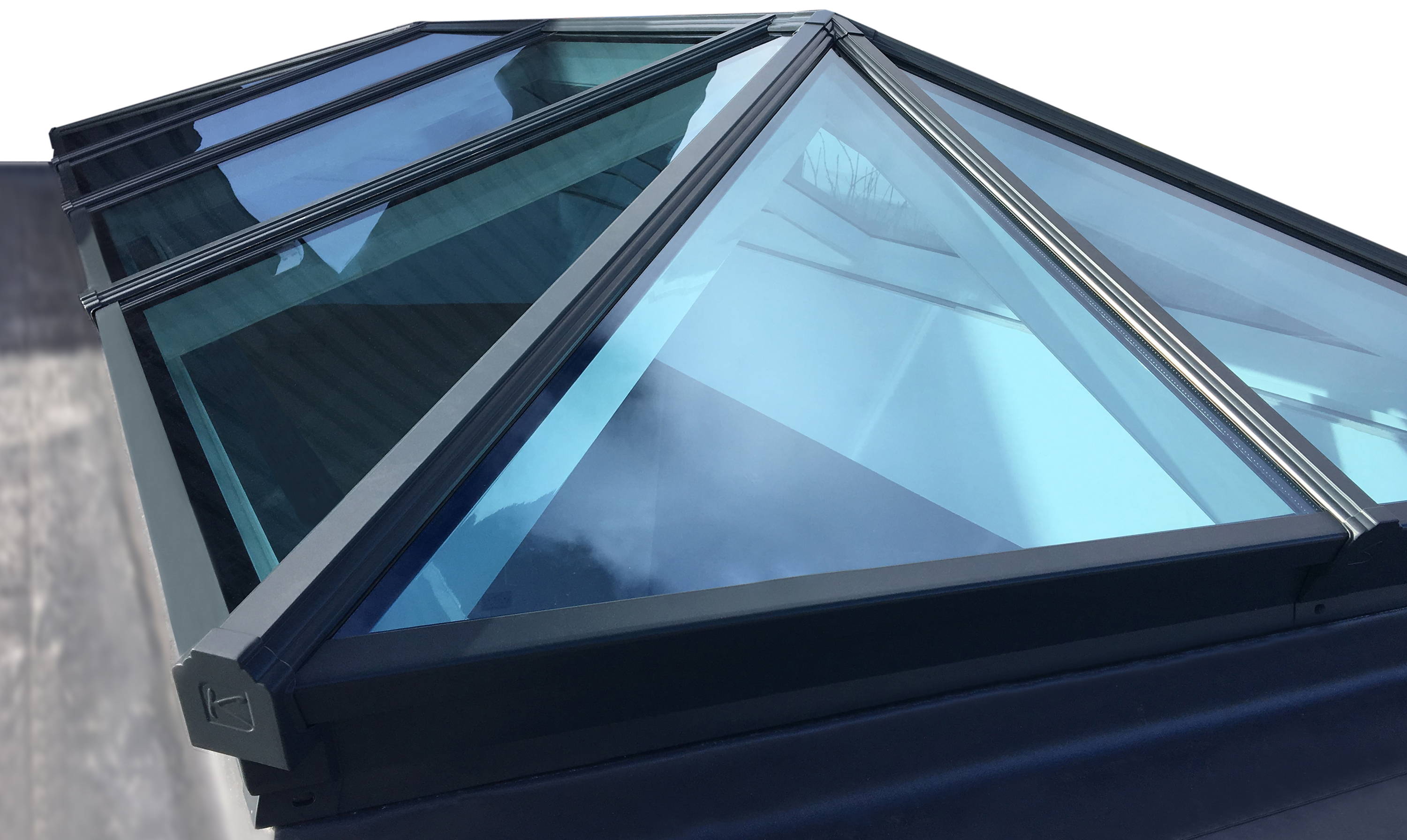 Roof lantern glazing options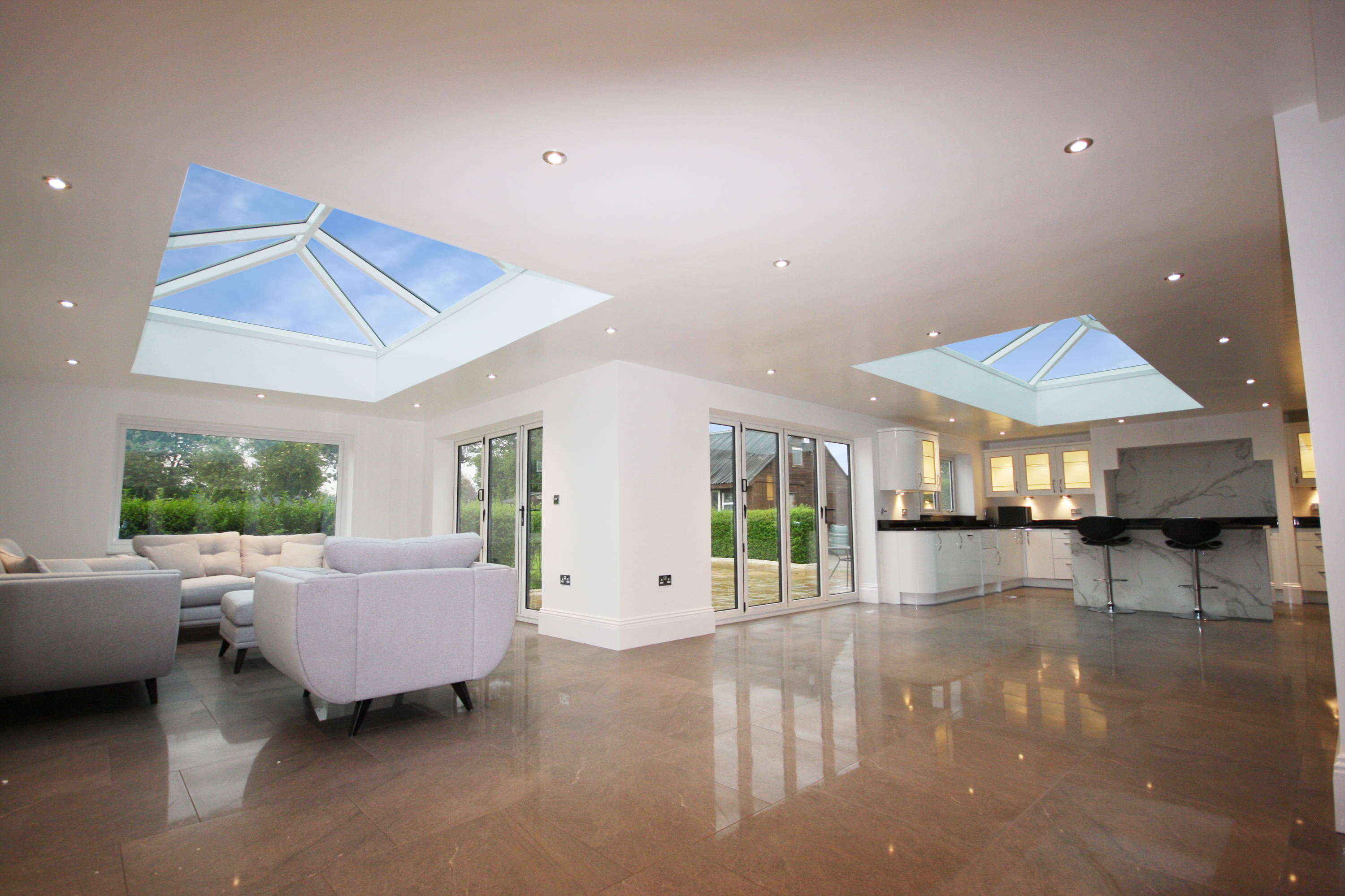 The Ambi-Blue glass roof option, as its name suggests, has a delicate blue tinge and provides up to 60 percent reflection from the sun's heat rays, slightly less than the Ambi-Aqua option,which is 78 percent.
This glass does have a 53 percent light transmission rating though, which is higher than the Ambi-Aqua glass. Both finishes are self-cleaning glass, which makes them a well-worth and easy-to-use option for your roof lantern.
Ambi-Aqua is a high-performance glass lantern finish with excellent heat reflection properties. This high-performance glass reflects a whopping 78 percent of the sun's heat, lowering the internal temperature of a conservatory by up to 9°C during the hottest summer months, especially if your home faces south. It also has a light transmission rating of between 32 and 40 percent. This glass finish is ideal for homes that get a lot of sunlight, as the Ambi-Aqua finish also provides greater glare reduction, thanks to its beautiful aqua tint. This is the most modern and reliable roof option available to you, as it offers you functionality all year long.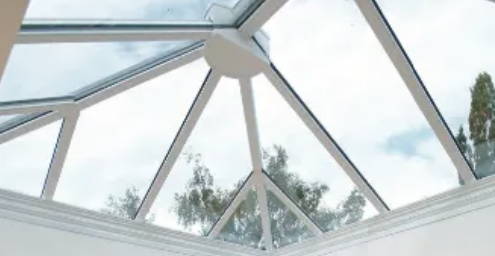 Ambi-Bronze Self-Cleaning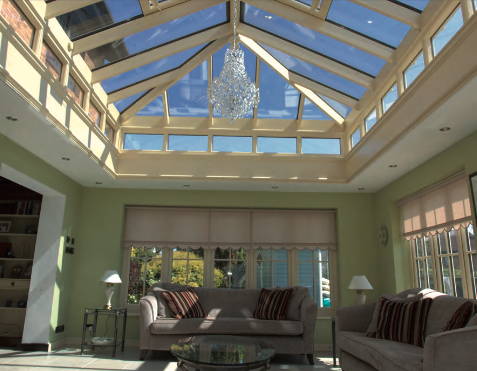 The Ambi-Bronze finish is a much more subtle and darker tinted glass finish for your roof lantern. We advise going with this option if you have chosen to have black aluminium panels installed for your roof lantern. This finish ensures that this roof lantern will stand out from the crowd, and is much more suited to more modern conservatory constructions.
This glass comes with high-quality guarantees and provides up to 55 percent reflection from the sun's heat, which again reduces indoor temperatures massively. This, combined with an anti-glare rating of 62 percent, makes this glazing option a no-brainer for your modern conservatory.
Ambi-Neutral Self-Cleaning

Not everyone wants to have a home that stands out from the crowd. If your style is akin to more minimalistic tastes, then the Ambi-Neutral finish is one for you. The colour is a more soft and neutral tone, which actually has the least amount of tint out of all the roof lanterns that we have available.
The advanced technology used for this glass reflects 60 percent of the sun's heat away from the room, which is more than the bronze finish. Ambi-Neutral is best suited to non-flamboyant homeowners that would like to keep in as much heat as possible during the colder, winter months, as this glass optimises thermal insulation with U-values as low as 1.2.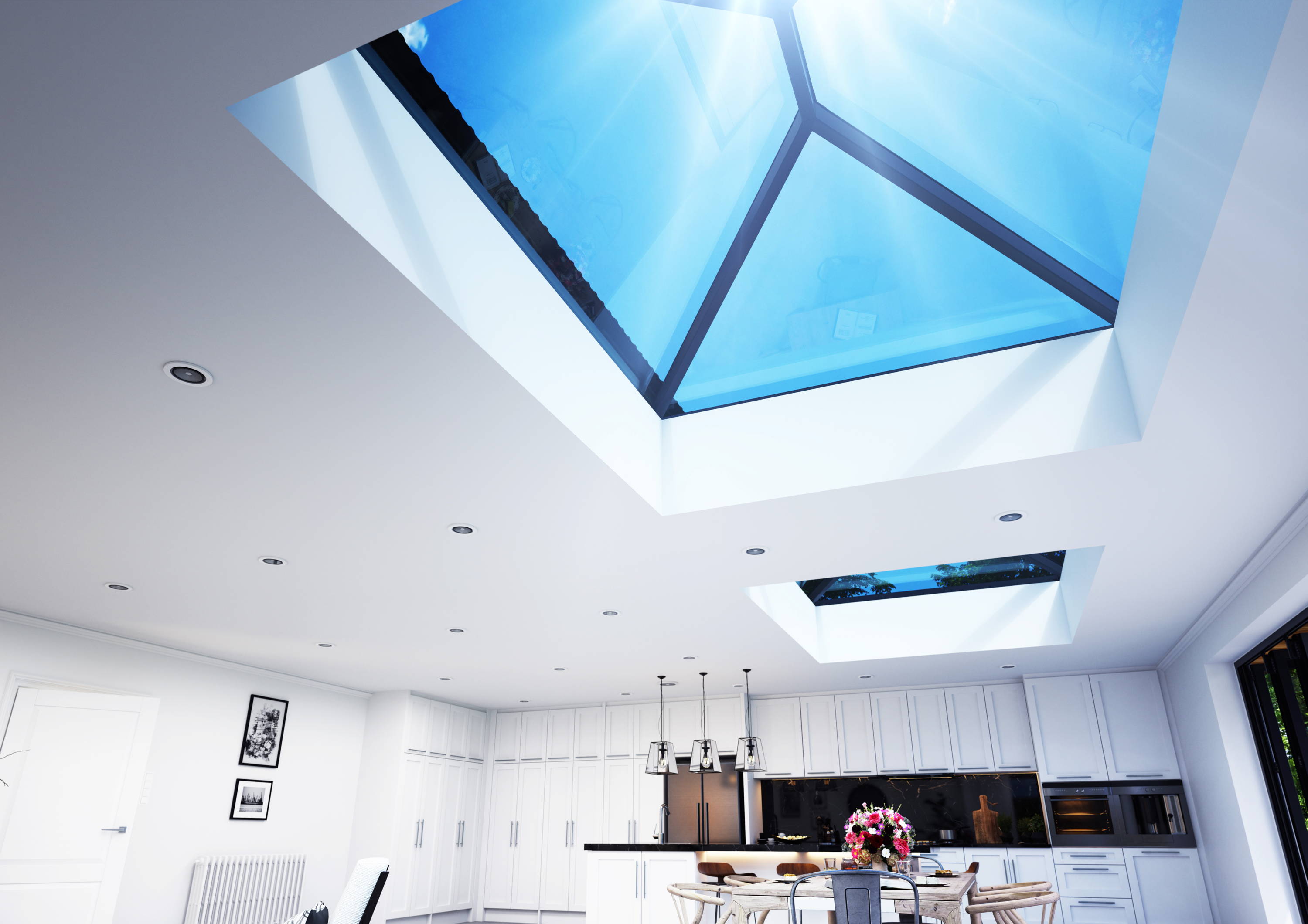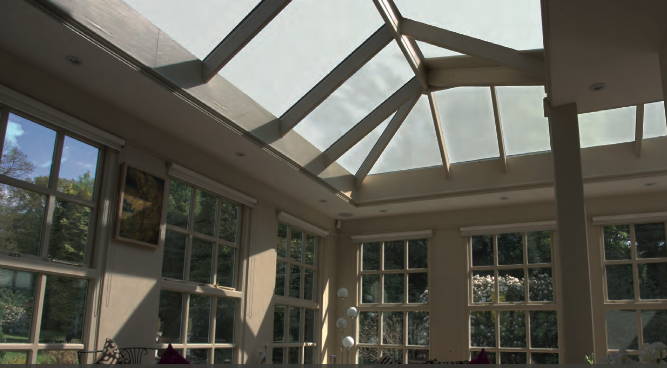 For those who live in built-up areas, those whose properties may be overlooked, or if you simply want some privacy when it comes to your conservatory with no compromise on the light that enters, you will love the Ambi-Satin Privacy glass.
This glass has an opaque finish that assures full privacy and has a soft light transmission ranging between 54 and 75 percent.
The thermal insulation is very good in this finish with U-values ranging from 1.2 to 2.7, and a solar heat reflection percentage ranging from 25 to 34 percent.
The Ambi-SunShade Blue glass is our best-performing blue solar controlled glass to date. It has massive solar heat retention percentages of as high as 80 percent, and a heat reflection that is 20 percent more than the Ambi-Blue Self-Cleaning glass.
This sky blue tint provides a highly pleasing aesthetic, turning those grey and glum days into bright, blue-skied ones!