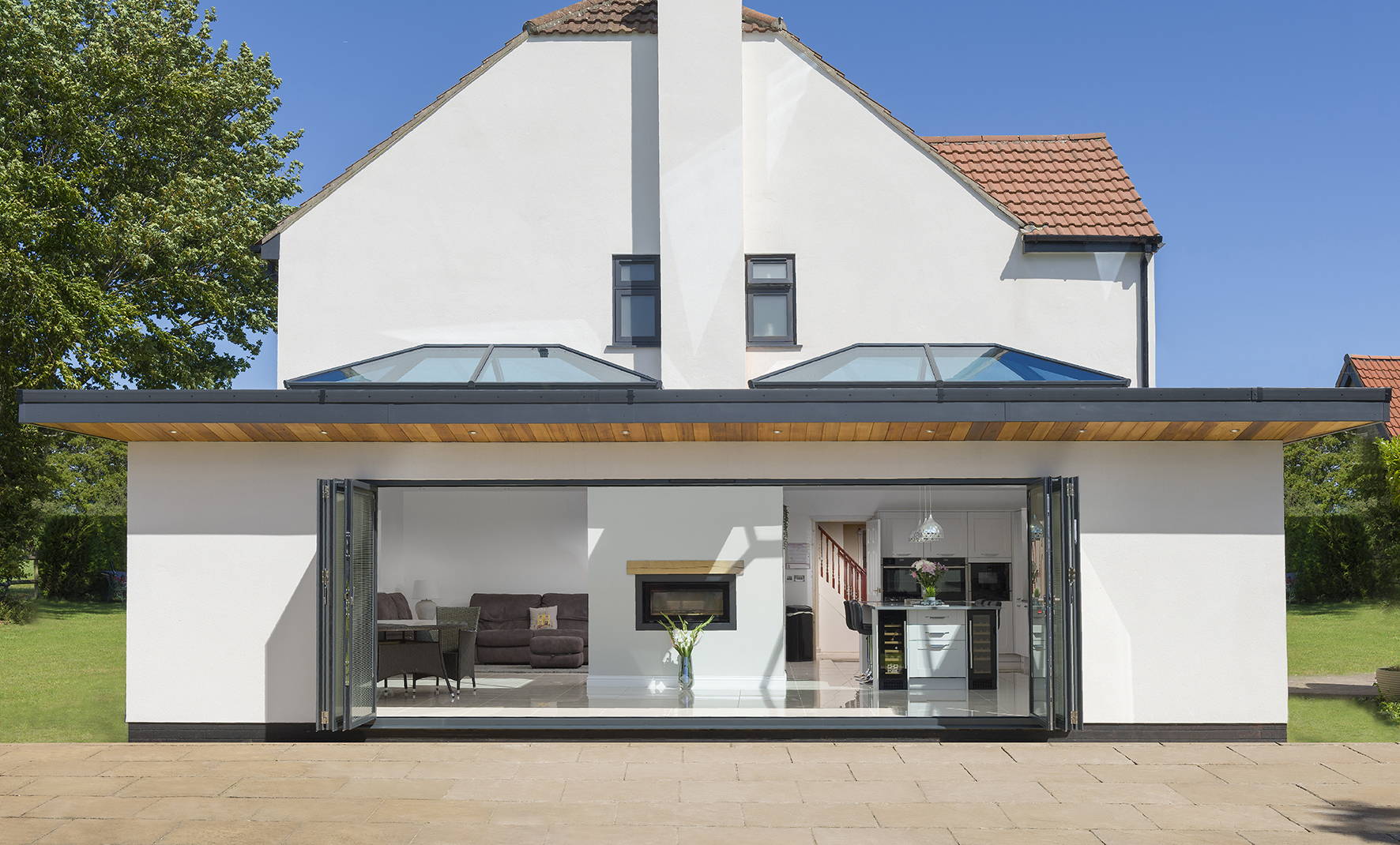 Why bi-folds are perfect doors for summer
With Summer being here, we're looking forward to getting outside and enjoying our gardens in the sunshine more than ever. Nothing like an open-air garden party with close friends and family to brighten the spirits.
Patio doors give our houses a light and airy atmosphere by connecting the indoor and outside. On warmer days, they may be left open to integrate the house with the garden and enable pets and children to come and go as they want.
Patio doors are a terrific way to open up your house to the outside, but they can't compete with Korniche's bi-fold doors.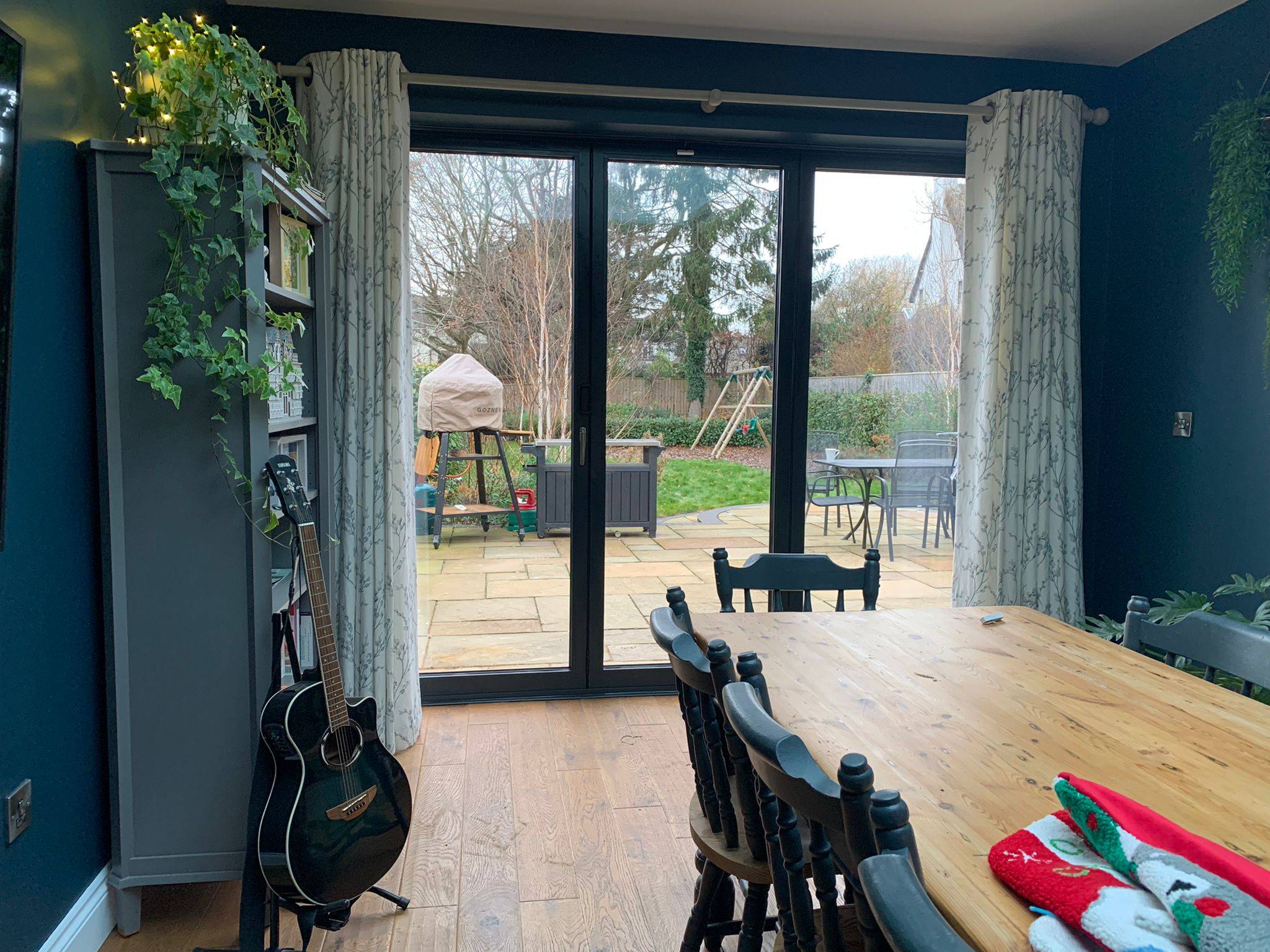 What are Korniche bi-fold doors?
Korniche Bi-fold doors, unlike classic sliding or French doors, fold in on themselves like an accordion. This opens up the whole entryway and smoothly connects the inside and outside areas.
Bi-folds by Korniche are cutting-edge German-engineered doors that fold open to elegantly extend your house to the outside. They are available in a variety of sizes and colours, as well as numerous glazing choices and pane numbers. The doors may be entirely customised to your specifications, including the ability to pick which way the doors fold! Click the button below to learn more about your options!
---
Bi-fold doors enable more cool air to enter your house by creating a larger aperture. This also lets warm air to leave, allowing you to better regulate the temperature in your house. They can also be installed with solar controlled double glazing, which reflects heat while allowing light to enter the home when the doors are closed.
Opening out your living space

If you have a patio or decking and like to party, bi-fold doors will open up the space between your dining room or lounge and your outside living space, giving you and your guests a much larger space.
As previously said, bi-fold doors may be kept open on hot summer days to allow children and dogs to freely roam between the home and yard. It also allows you to appreciate the landscape from the comfort of your own home.
So you can wrap up indoors on those long summer evenings and enjoy the view of your well-kept garden from the comfort of your favourite easy chair.
How to stay warm in the winter
Of course, the advantages of bi-fold doors do not stop with the summer. Your bifold doors will keep your home warm in the winter thanks to their outstanding insulation capabilities. Allowing more light, and thus heat, into your home and then keeping the heat within will help you save money on your heating costs and minimise your carbon footprint.
There are plenty reasons to install Korniche bi-fold doors in your home. If you want to add a Bifold Door to your house, contact the Glazing Hub team now to learn more about your possibilities.