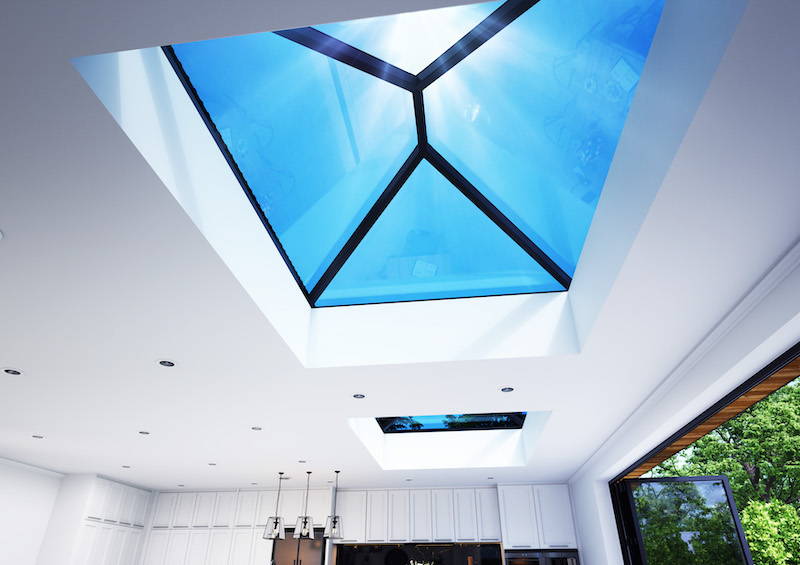 Maintaining your Korniche roof lantern
Maintaining your roof lantern may seem like a needless task, especially given how effective and practical Korniche roof lanterns are, but in order for them to stay that long while looking their best, you'll need to conduct some simple maintenance.
Roof lanterns are constantly exposed to the elements, including rain, bird droppings, and car pollution. As a result, it is critical that we maintain them once they have been deployed. At Glazing Hub, we know everything there is to know about roof lanterns and how to preserve them in good working order.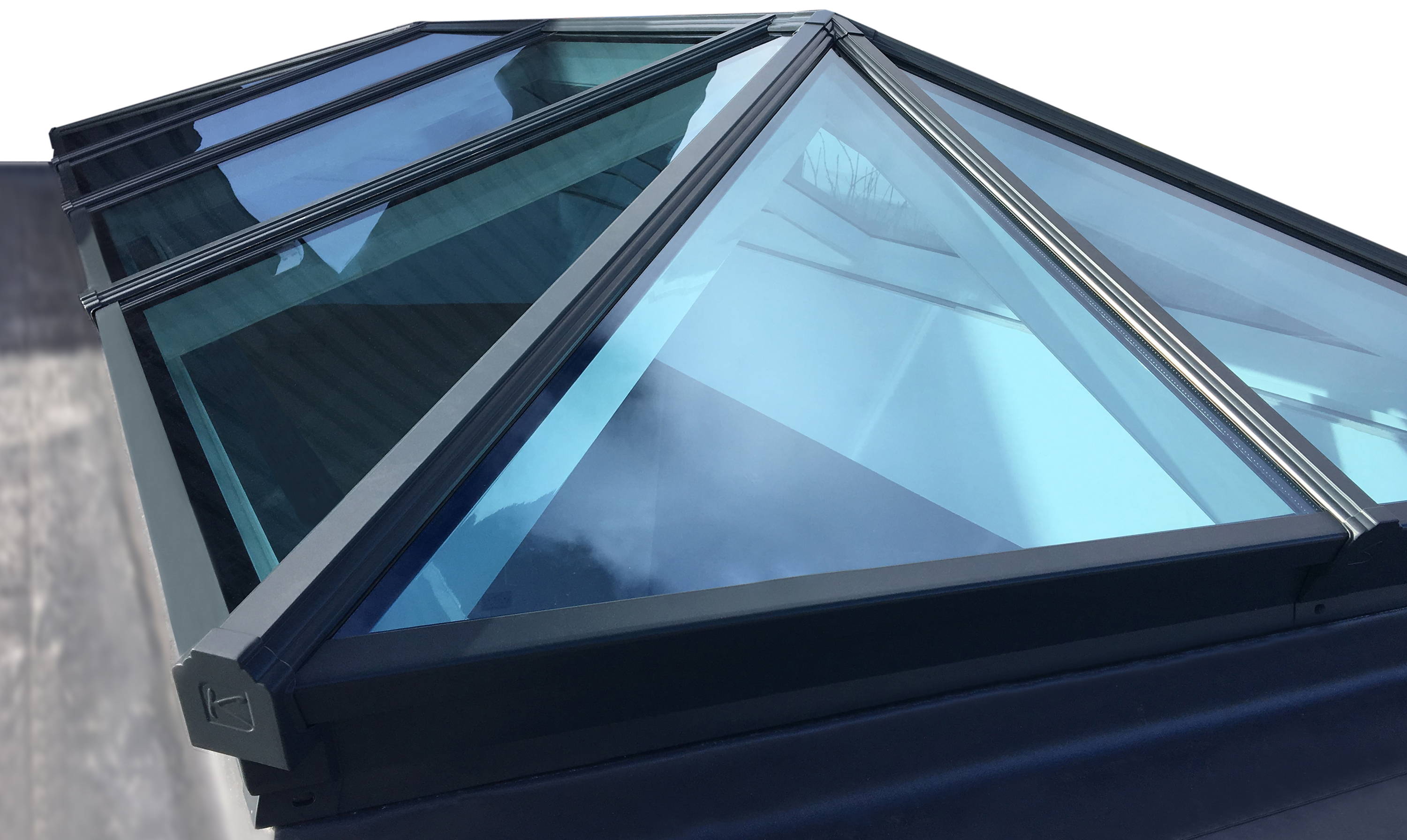 Roof lanterns are likely to need minimal cleaning
Rooflights are inherently more susceptible to grime, such as bird droppings, air pollution, and moisture; nevertheless, the self-cleaning glass on all Korniche lanterns helps to preserve your lantern from this. Because of the covering, when rain falls, it spreads out into a huge sheet rather than creating drops. The water then flows down the glass's surface, cleaning the filth away with it.
While this means you won't need to clean your rooflights as frequently as before, there are still things you can do to keep them in good condition. We'll walk you through a step-by-step process for keeping your rooflights in good condition.
While Korniche roof lanterns have self-cleaning glass, we still recommend that you physically clean the interior and outside of your glass every six months. When cleaning the interior, begin by dusting away any cobwebs or debris, and then wipe the glass with a squeegee and either soapy water or a glass-cleaning solution. Any strong chemicals should be avoided since they may harm the glass. Dry the glass with a lint-free towel to get a clear, streak-free surface.
You may clean the outside of the glass in the same way; just make sure you use a ladder to access the roof securely and never stand or lean on the roof lantern.
One thing to keep an eye out for is condensation, which occurs when the temperature outside and inside is drastically different.
Condensation can occur as a result of anything that generates moisture in the air, such as cooking, showering, or drying clothing. Condensation can damage window frames, produce mildew, and result in peeling or blistered paint over time.
Use the extractor fan in your kitchen and bathroom to reduce condensation, and avoid drying clothing in the home if feasible.
Some roof lanterns might leak
When it rains, leaks become visible, and they are usually caused by broken, decaying, or poorly fitted tiles. Other factors include faulty flashing or siding installation, as well as cracked windowsills. Korniche roof lanterns are meant to prevent leaks, thus if you want to keep your roof from leaking, you should invest in this roof lantern.
Make sure your home is appropriately insulated to decrease the quantity of warm air leaking via the roof. An uninsulated roof loses about 25% of its heat, so it's never too early to insulate your attic. Fortunately, with a Korniche roof lantern, you won't have to worry about heat leaving because the thermal heat retention is the finest in the roof lantern market.
Essentially, the easy clean coating on our roof lanterns means that they don't need as much care as others to stay in good condition. However, you should take the aforementioned measures every six months or so to keep your windows in good condition and to avoid having to maintain your roof lantern on a frequent basis.