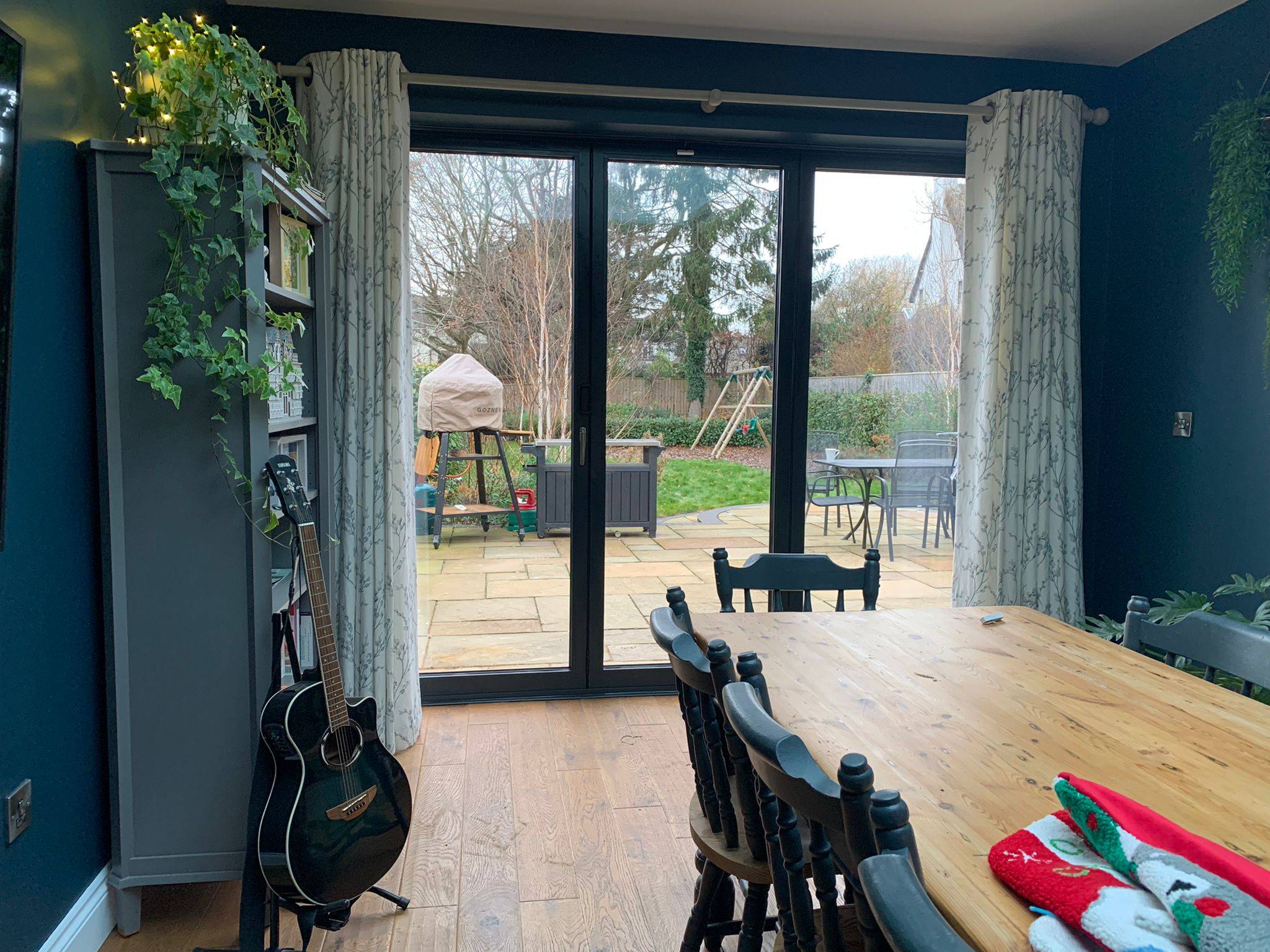 Why should you consider Korniche's external bi-fold doors?
Bi-fold doors are growing in popularity due to their modern design, smooth functionality, and durability. At Glazing Hub, we know there's no better way to admire the view into your garden, patio, or conservatory all year-round than by installing a gorgeous set of stylish external bi-fold doors, and Korniche bi-fold doors provide you with the perfect external bi-fold doors for your home.
Their versatility, sleek design, smooth functionality, customisable options, and enhanced security protection make them a no-brainer when it comes to choosing external bi-fold doors. Keep reading this blog post to find out more about why we love them so much here at Glazing Hub.
Enjoy your garden view in every season
Korniche bi-fold doors give you the option of a full-height, clear glazed panel, which means that even in the bleak, colder winter months, you can enjoy plenty of natural light that will flood your home. The aluminium profiles that make up the Korniche bi-folding door even use powder-coated polyamide thermal breaks to stop thermal bridging, creating a barrier of extra protection against the outside elements when the temperature drops.
By choosing Korniche bi-fold doors, you can enjoy the view of your garden through all seasons and watch how it changes month on month. The ease of the folding and sliding motion allows you to open up your space completely during the summer months for any festivities that you may want to host at home; such as summer barbecues or parties, or just your typical Sunday roast dinner with family and friends.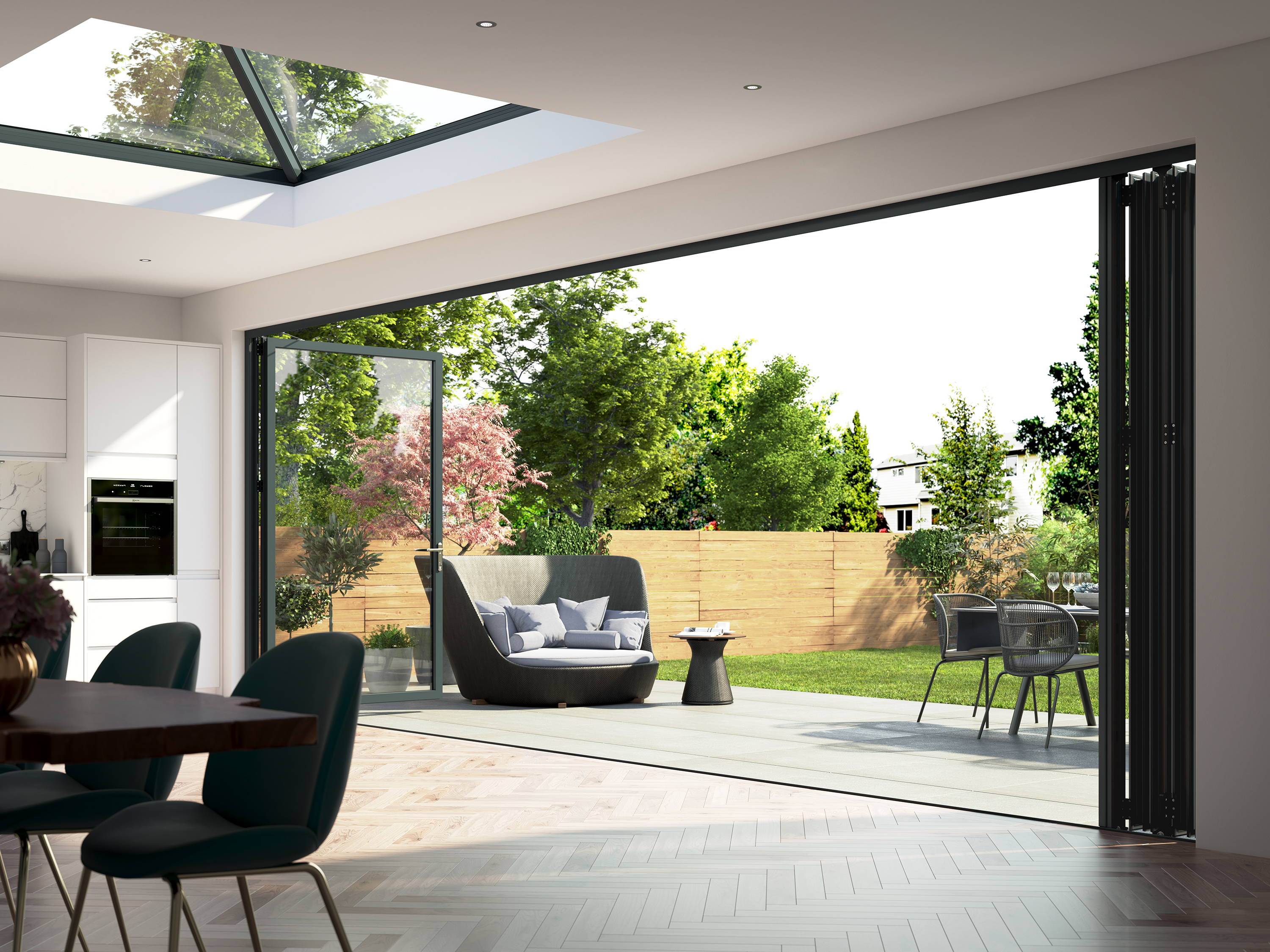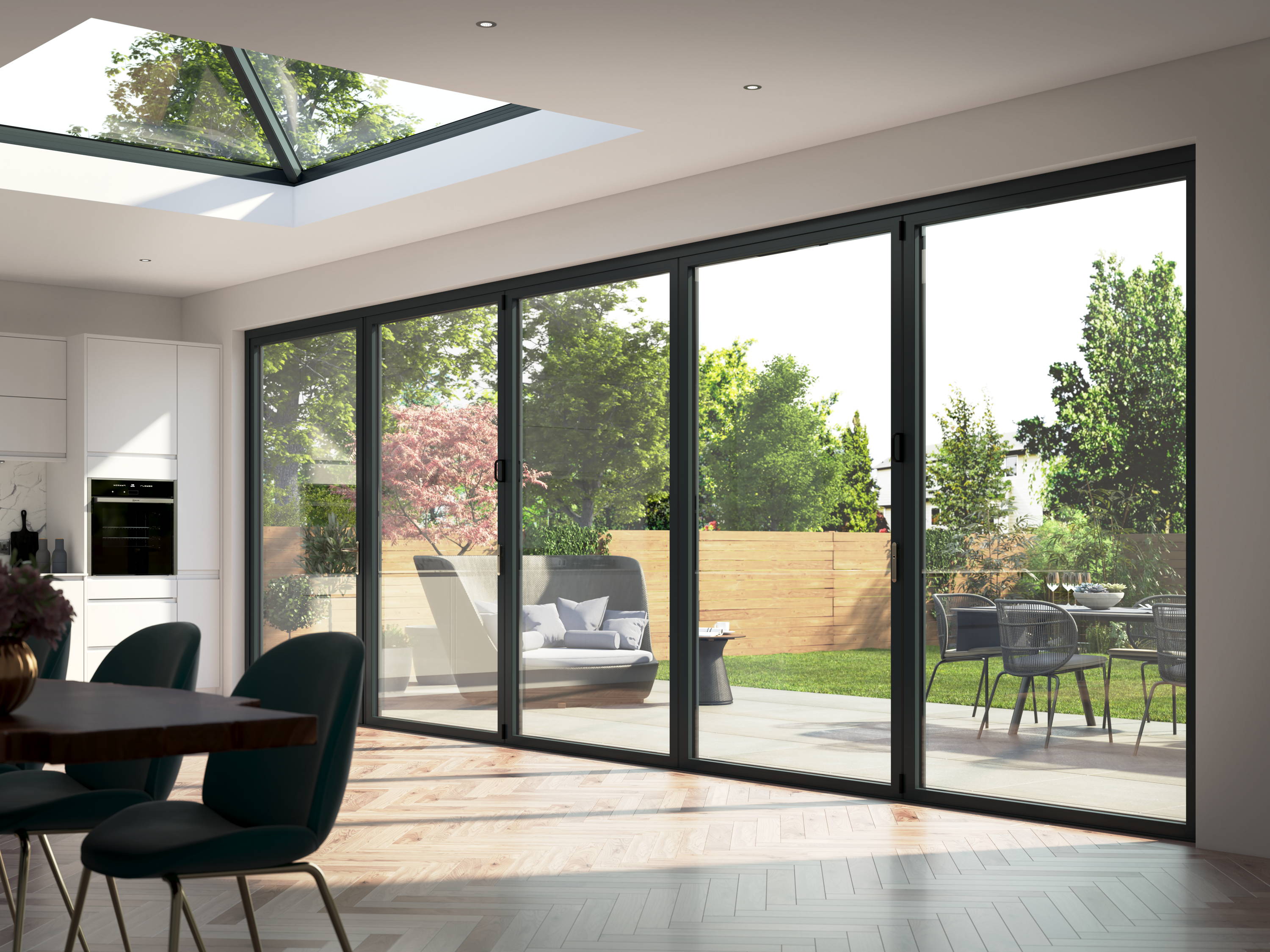 Enhanced security against potential intruders
You may think that external bi-fold doors come with the caveat of worsened security for your home as there is more of the inside on display to outsiders, but Korniche bi-fold doors come with enhanced security features that will resist any intruder. The shootbolt handle has a state-of-the-art antibackdrive feature engineered into it for enhanced protection. This means that even when unlocked, any forced entry attempt can't rotate the handle to open the door, meaning you can remain safe and sound in your home.
In addition to the shootbolt handle, the bi-fold doors are also internally glazed Korniche's especially patented clip glazing bead, which offers the kind of reliable, robust security that you would expect from any door to your back garden.
Modern design to suit your needs
Traditionally, bi-fold doors are often perceived as being quite bulky in appearance and clunky in operation. However, Korniche bi-fold doors offer a modern alternative that has a wide range of design and customisation options to suit your needs, while being easy on the eye and bound to be an impressive feature of any home. All bi-fold doors come fitted with bespoke handles that come in matching, powder-coated finishes and colours to match the interior and exterior of your home. The Korniche bi-fold's slim sightlines have glazing seals hidden within the frame, transcending any previous bulky bi-fold door design that has existed before it. This modern design means more glass and less aluminium, allowing you to enjoy more of the view of the outdoors.