Bi-fold door Configurations
Korniche Bi-Fold doors come in bespokse sizes, allowing different configurations to work with your self-build or house extension.
Bespoke Bi-fold doors with customisable configuration options
Customised to suit your vision
The Korniche bi-fold door and shootbolt handles come in a wide range of colour finishes of black, white, grey, polished chrome or brushed stainless steel

Not only colour variations, but we also offer them in different cill options of 100mm, 150mm or 190mm, with either standard or integrated cill thresholds

We also provide the option of having trickle vents installed directly into the head of your door, removing the need for a frame extender

If required, we can also install either 20mm or 40mm frame extender profiles which are available in black, white or dual colour and they deliver 2500mm2 of airflow per vent






Multiple configuration options available
Underneath each configuration diagram below, there will be a corresponding number that indicates its different opening options (e.g. 3-2-1).
The first number refers to how many door sashes are included within the set, while the second number shows how many of those doors open to the left, with the final number representing the doors that open to the right.
The doors that feature traffic handles (standard door handles) are master doors which provide both internal as well as external access.
Shootbolt handles (indicated as a single vertical line) allow the sliding door sashes to be locked in place from the inside only. Door configurations that have just a shootbolt handle do not provide any external access.
All doors are available in any BS or RAL colours
Doors can be up to 6.5m wide
Door height can be up to 2.5m
Each pane is up to 1.25m wide
Range of options of between 1 and 6 panes available
Multiple configurations available (see below)
Doors can open in or out depending on preference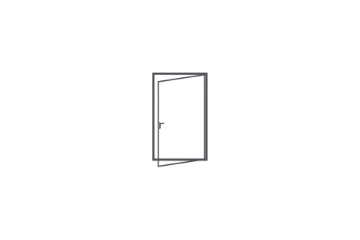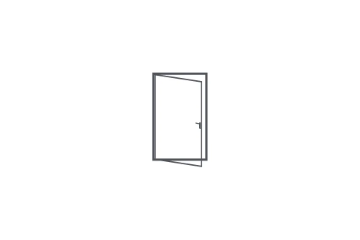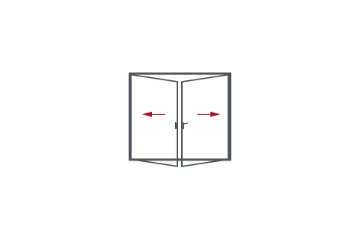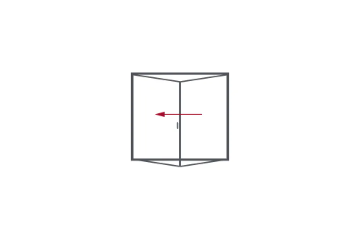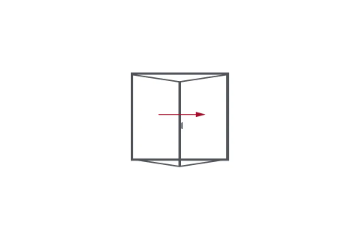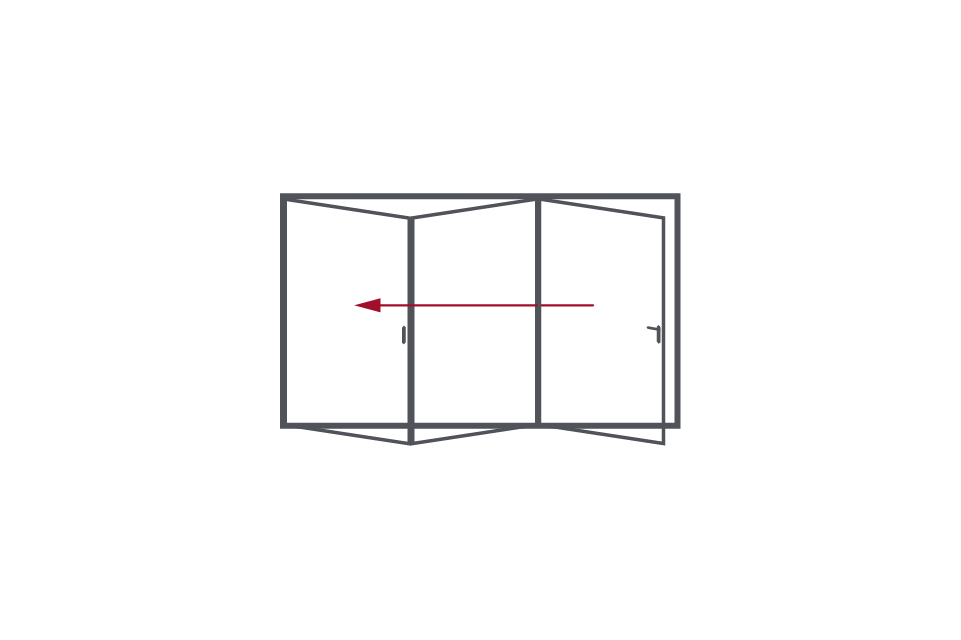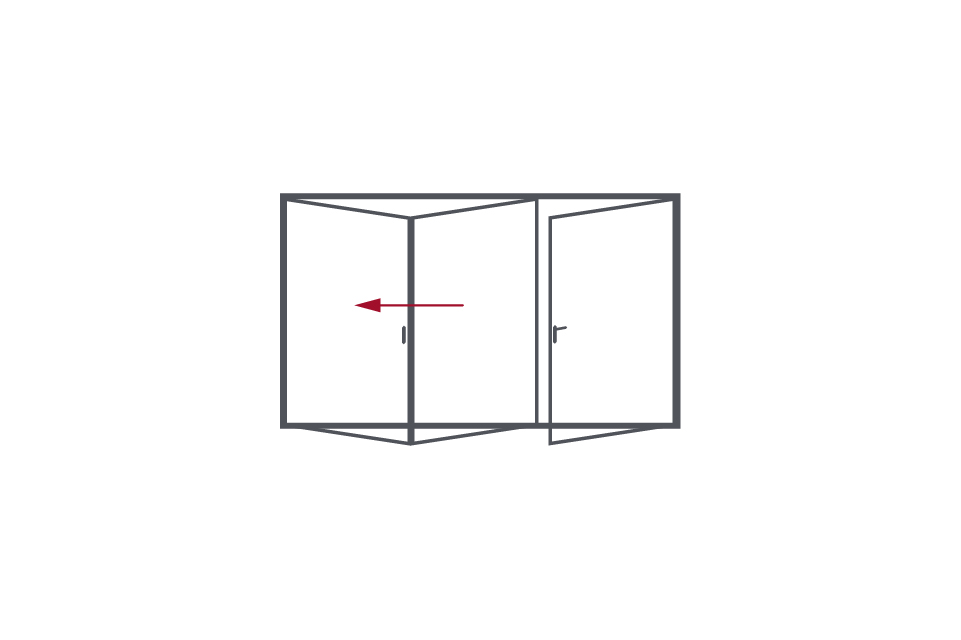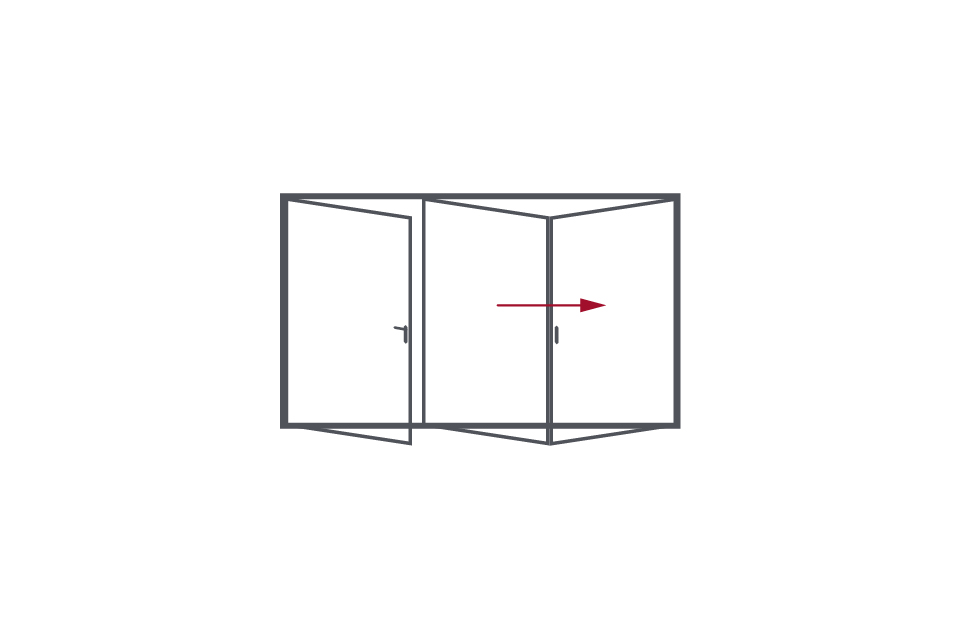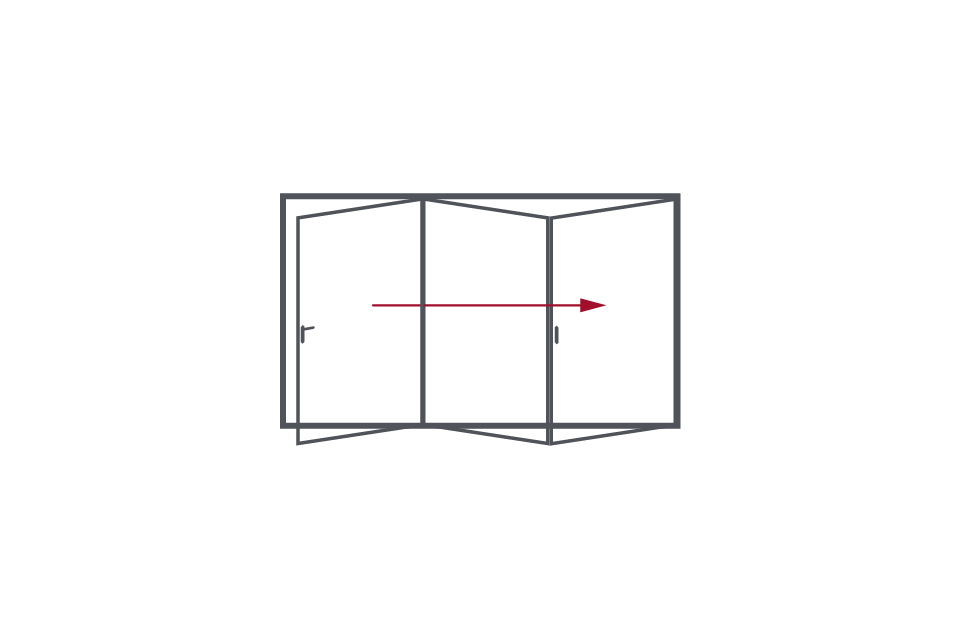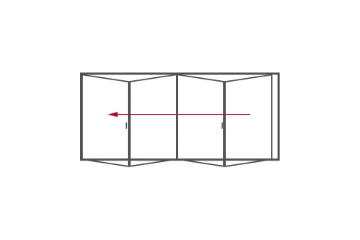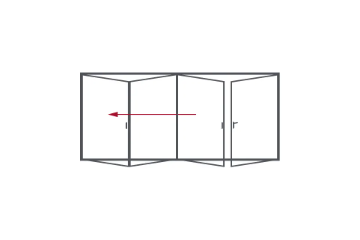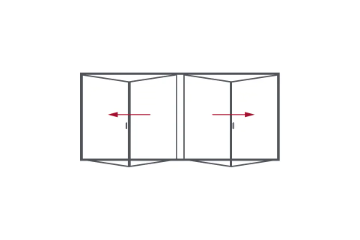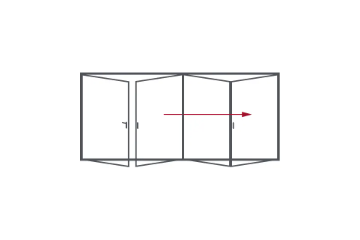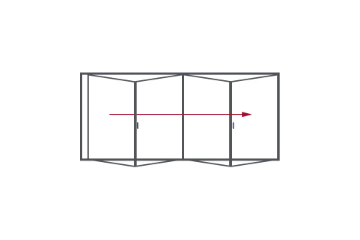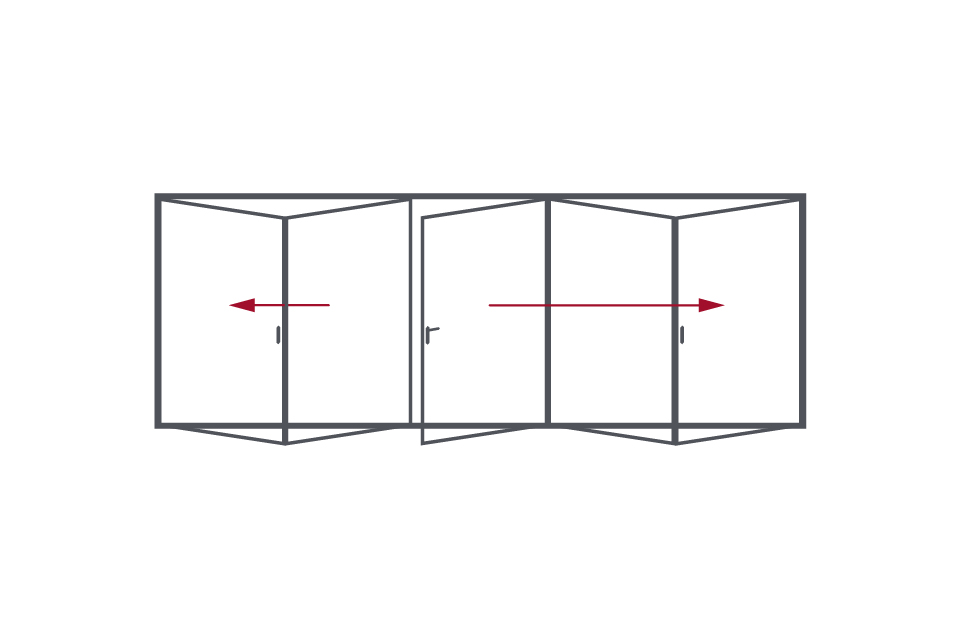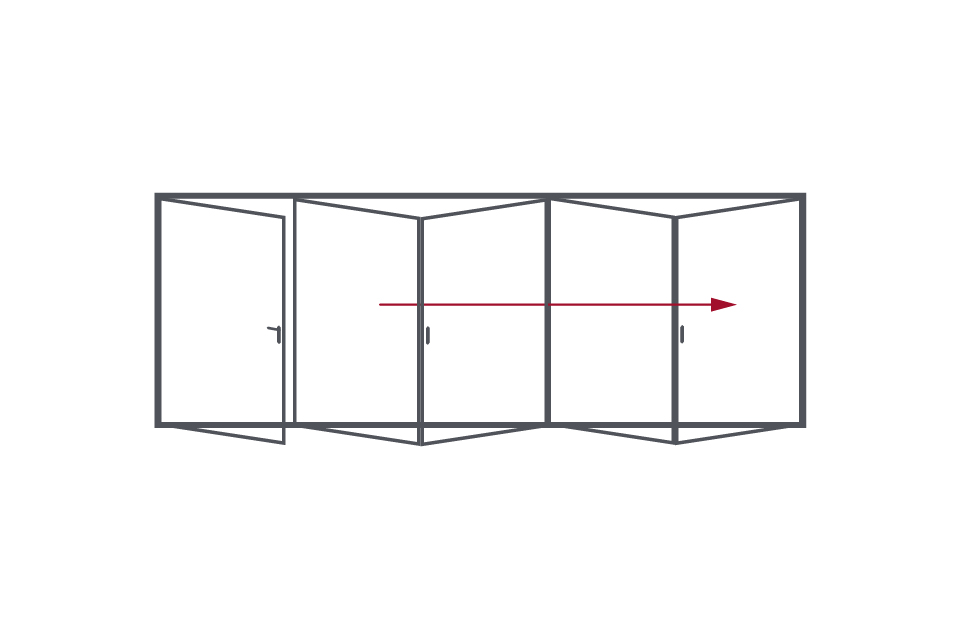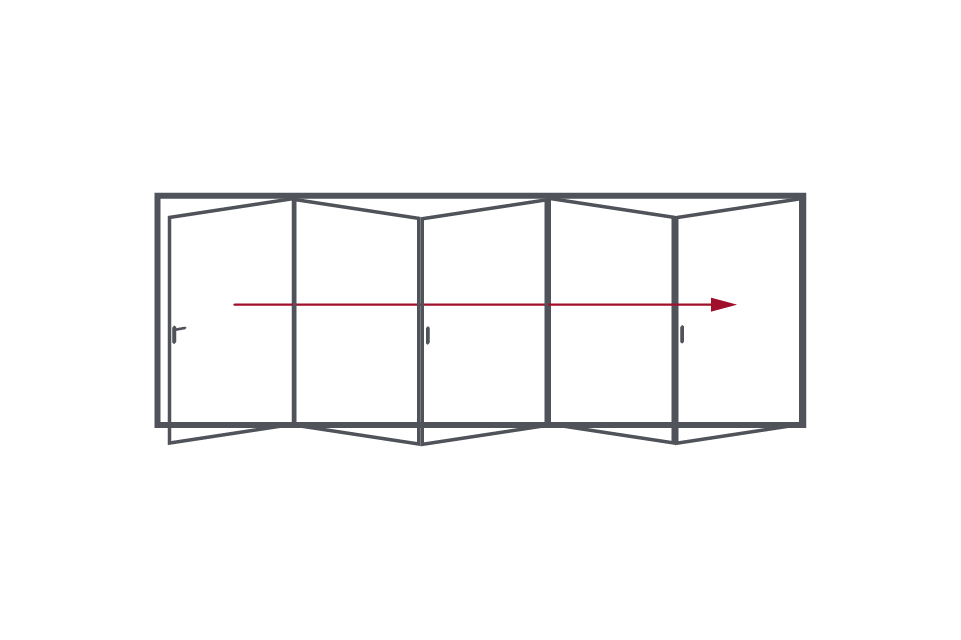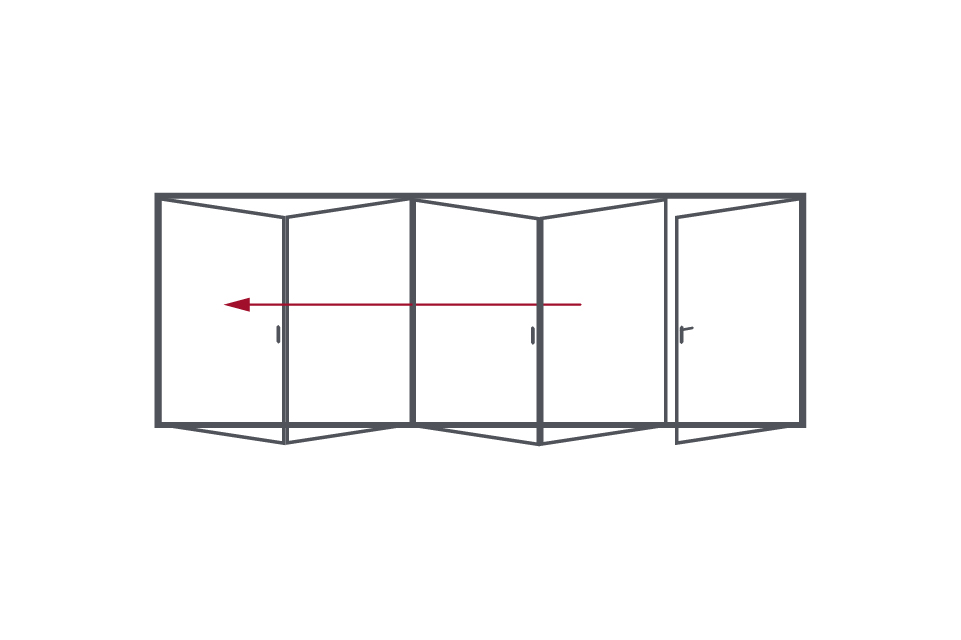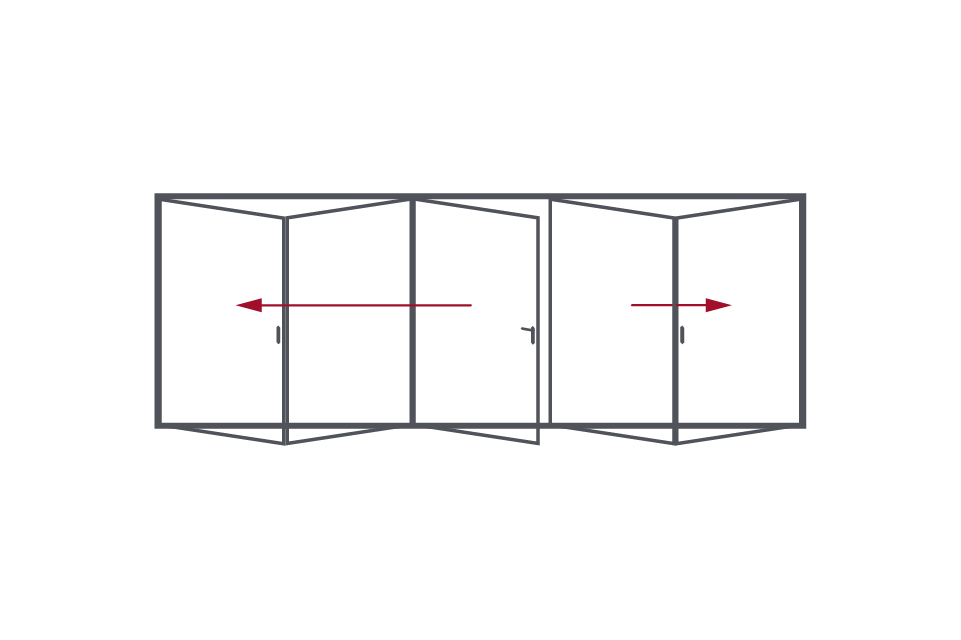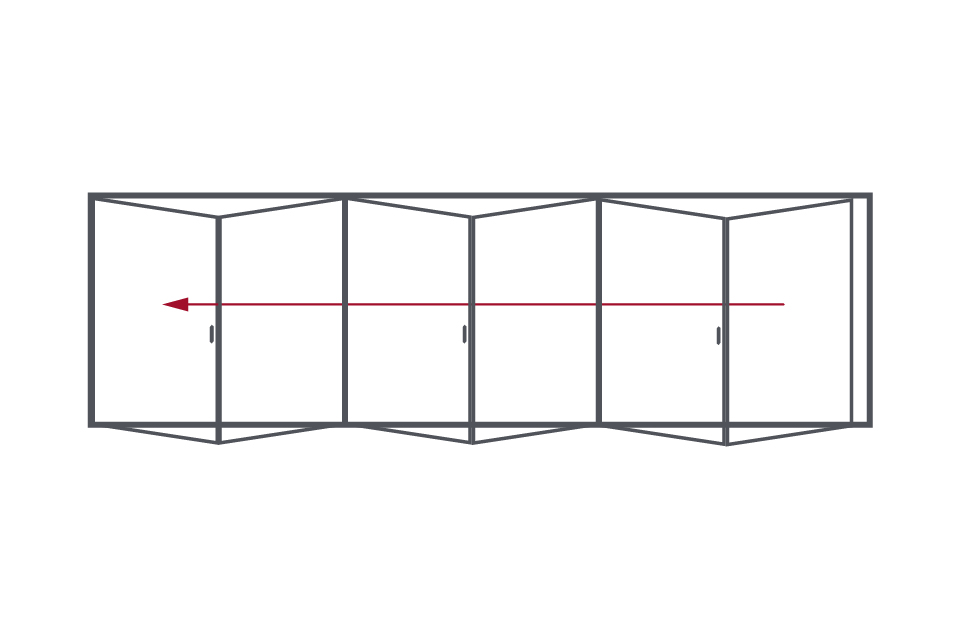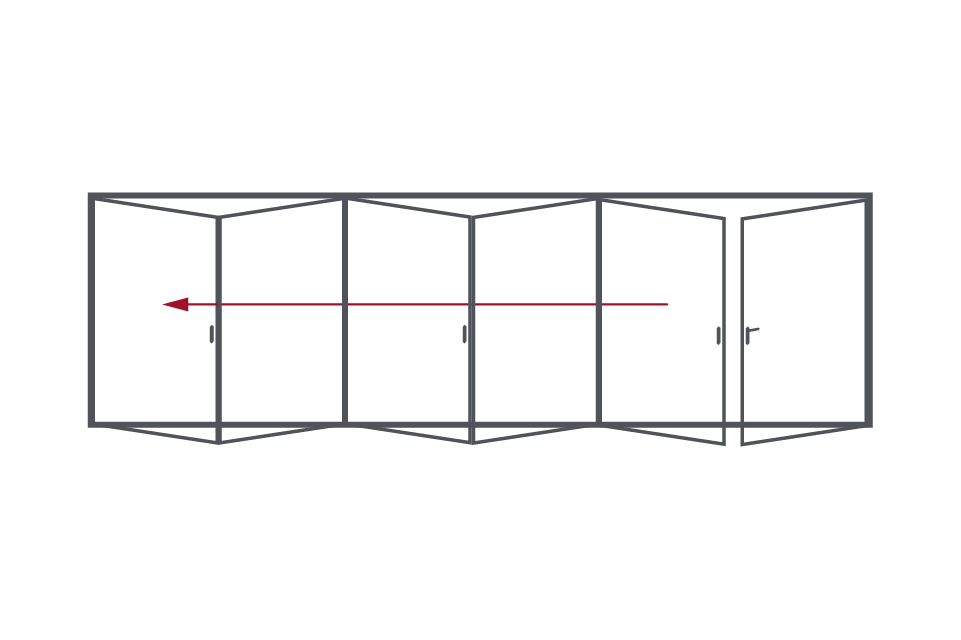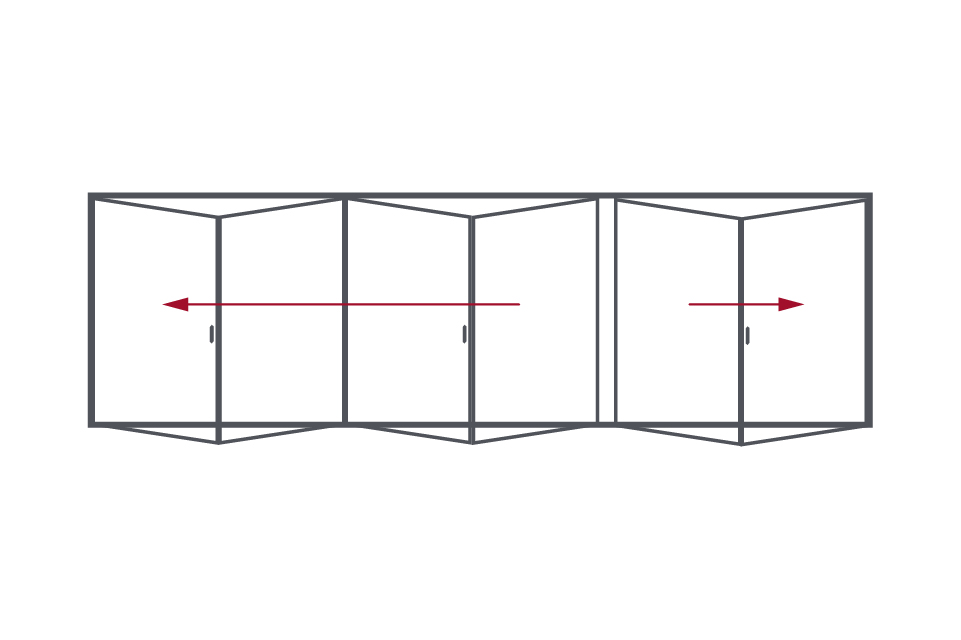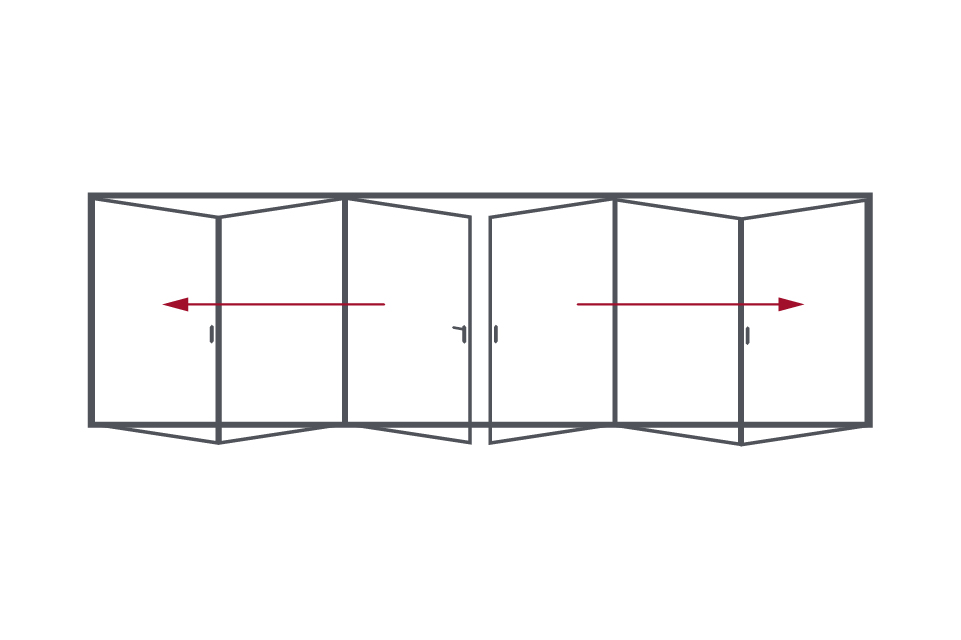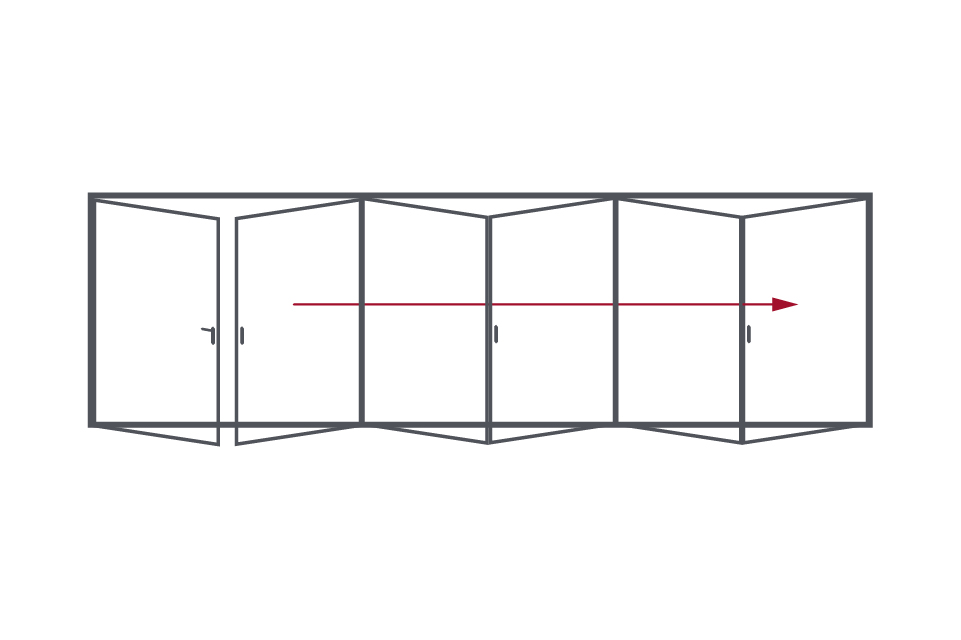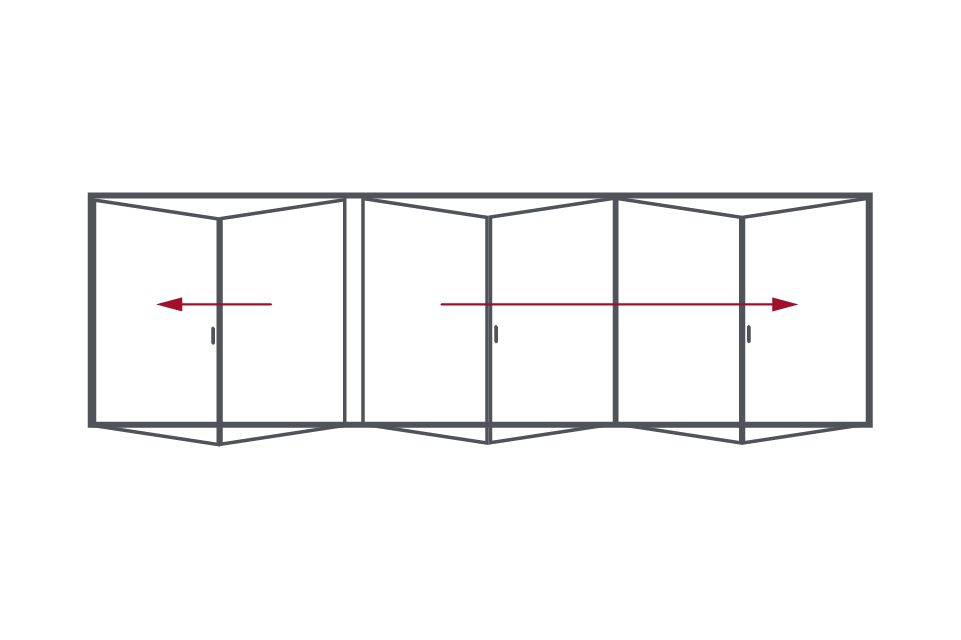 Low maintenance and impeccable design

Our bi-fold doors are scratch and weather-resistant as their powder-coated aluminium is crafted to withstand the harshest conditions.
The high-quality bespoke hardware ensures that your door frames and handles maintain their refined aesthetic for many years to come.
All that's required for maintenance is the occasional clean of the door tracks to ensure there is no excess debris or leaves that might have made their way inside from the outdoors.
---
If you are interested in finding out more about our Korniche Bi-Fold Doors then please get in touch with us by calling 01604 755120 or emailing shop@glazinghub.co.uk.
If you want to book in a call from one of the Glazing Hub team, then click on the button below to request a callback from a member of our team who will be more than happy to help you with any questions that you may have about Korniche Bi-Fold Doors, or indeed Korniche Lanterns if you are interested in this product as well.
---
Korniche Bi-Fold Doors Product Specification Guide