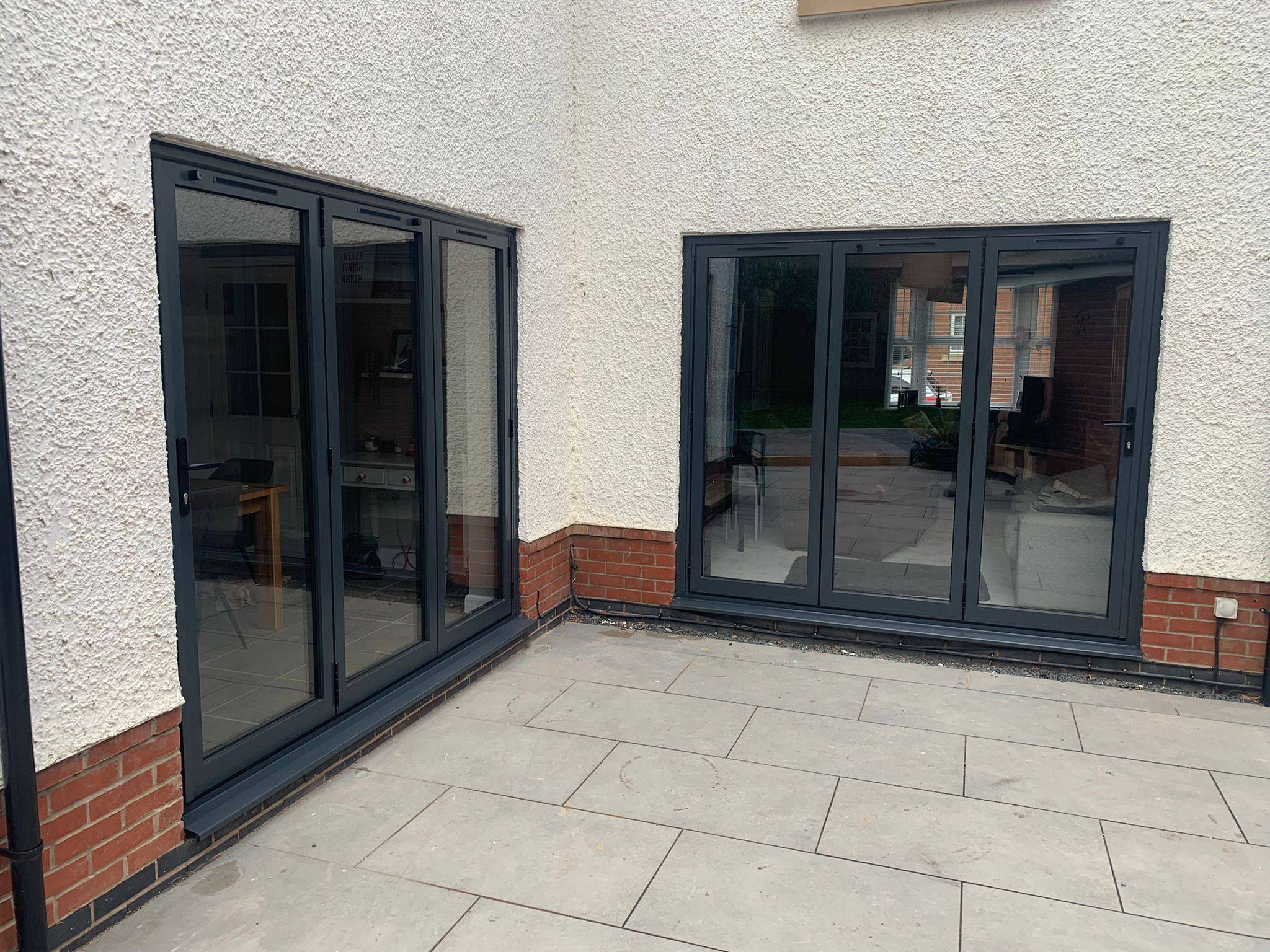 Which type of door is the best investment for your home?
Homeowners often invest a lot of thought, care, and work into how their house appears from the outside; after all, it's the first thing people notice when approaching your property. However, focusing entirely on the front of your home may cause you to overlook the rear exterior of your property.
If you are thinking about getting some new folding doors to open up your home to the outdoors this summer, you might not want to rush into purchasing bi-fold doors right away, as you could be more inclined to get some French doors, or even sliding patio doors installed. In this blog post, we weigh-up your options, but after reading this blog post, you'll learn why we think your best investment is likely to be Korniche bi-fold doors.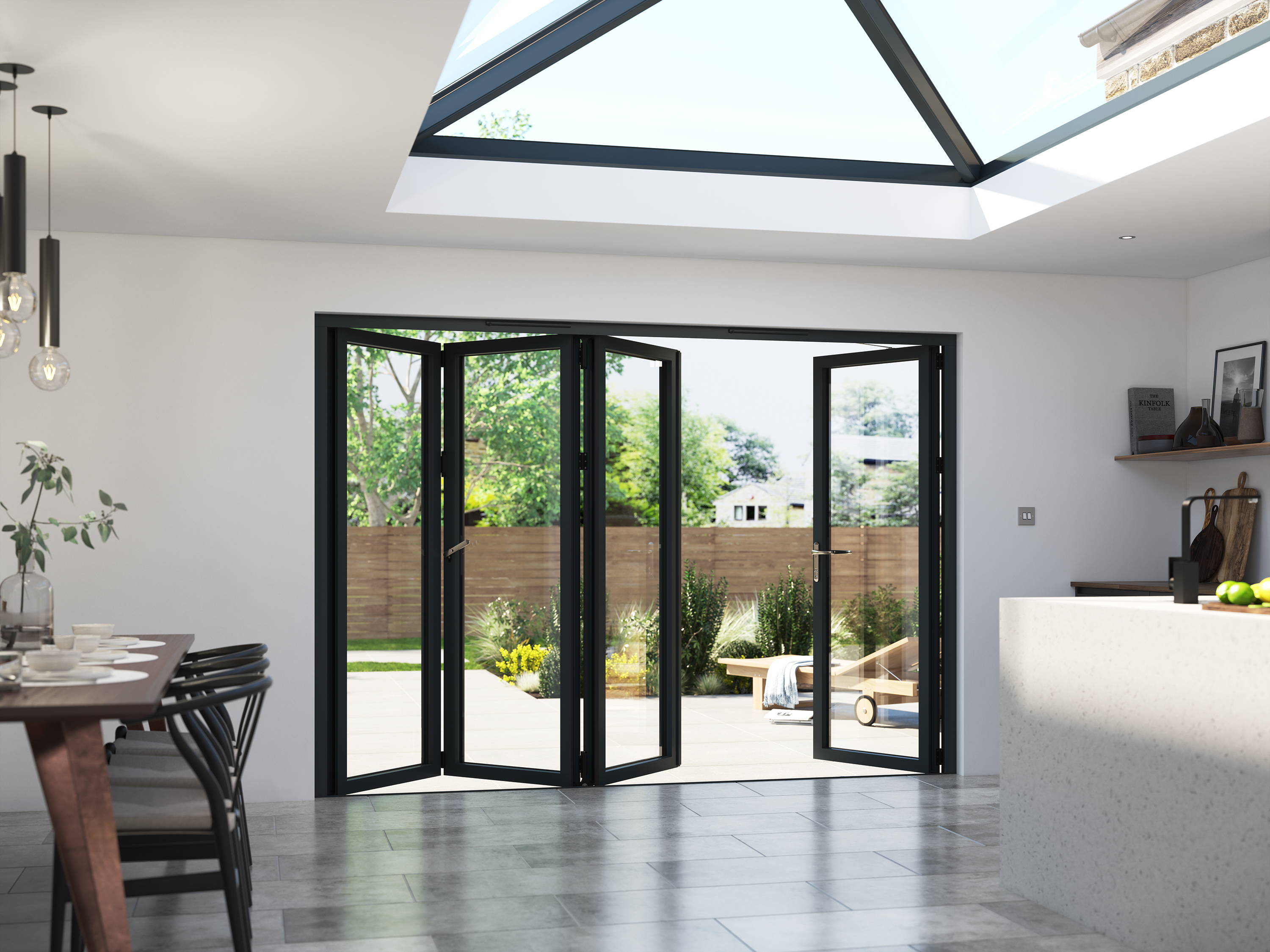 What is the difference between these three types of doors?
What exactly are French Doors?
French doors are often made up of two independent doors that open outward. These are commonly seen in older homes and lead out to patios or conservatories. These doors are also known as patio doors, however other door types are given this term as well.
What exactly are Sliding Patio Doors?
Sliding doors often have bigger panes of glass than French doors and glide behind one another. When it comes to sliding doors, however, there are various possibilities available. For example, instead of having one door sliding behind the other, you might have two doors that open in the centre and slide out over other fixed, outside panels. Because installing sliding doors into a bay window is difficult, we offer bi-fold doors as a much better option in this scenario.
What exactly are bi-fold doors?
A bi-fold door is distinct in that it allows the full wall of glass to be opened since it is made up of numerous glass panels with frames that fold in on themselves. These doors stand out because to their ingenious functioning, and their basic tracking system that runs along the panels assures they'll work smoothly. Bi-fold doors effectively offer the best of both worlds. While French and sliding doors are often favoured over bi-folds due to their capacity to allow in more light, Korniche bi-folds have short sightlines and wide panes that let in significantly more light than regular bi-fold doors. These bi-fold doors provide a beautiful view of your garden as well as simpler and more convenient access to it.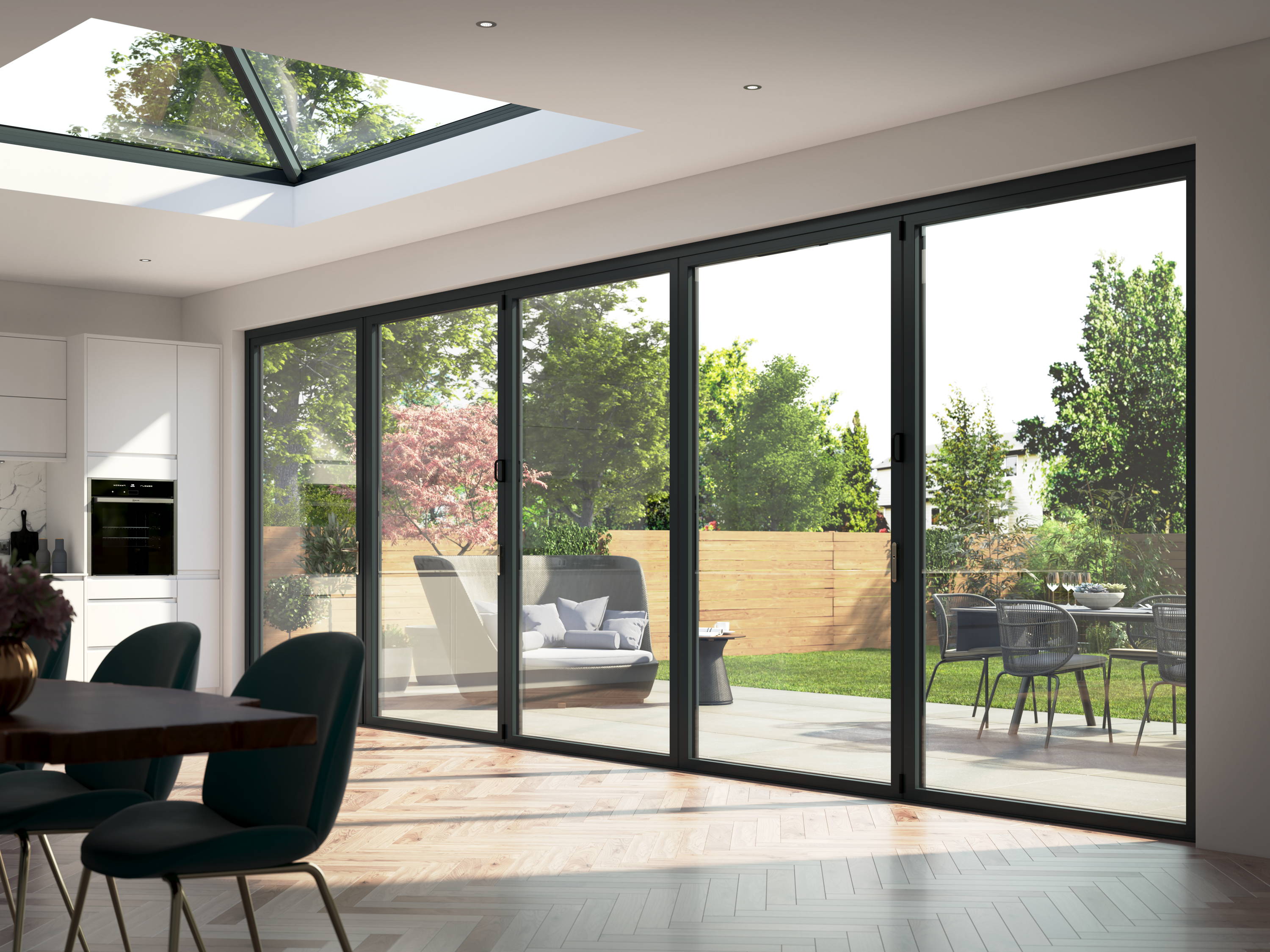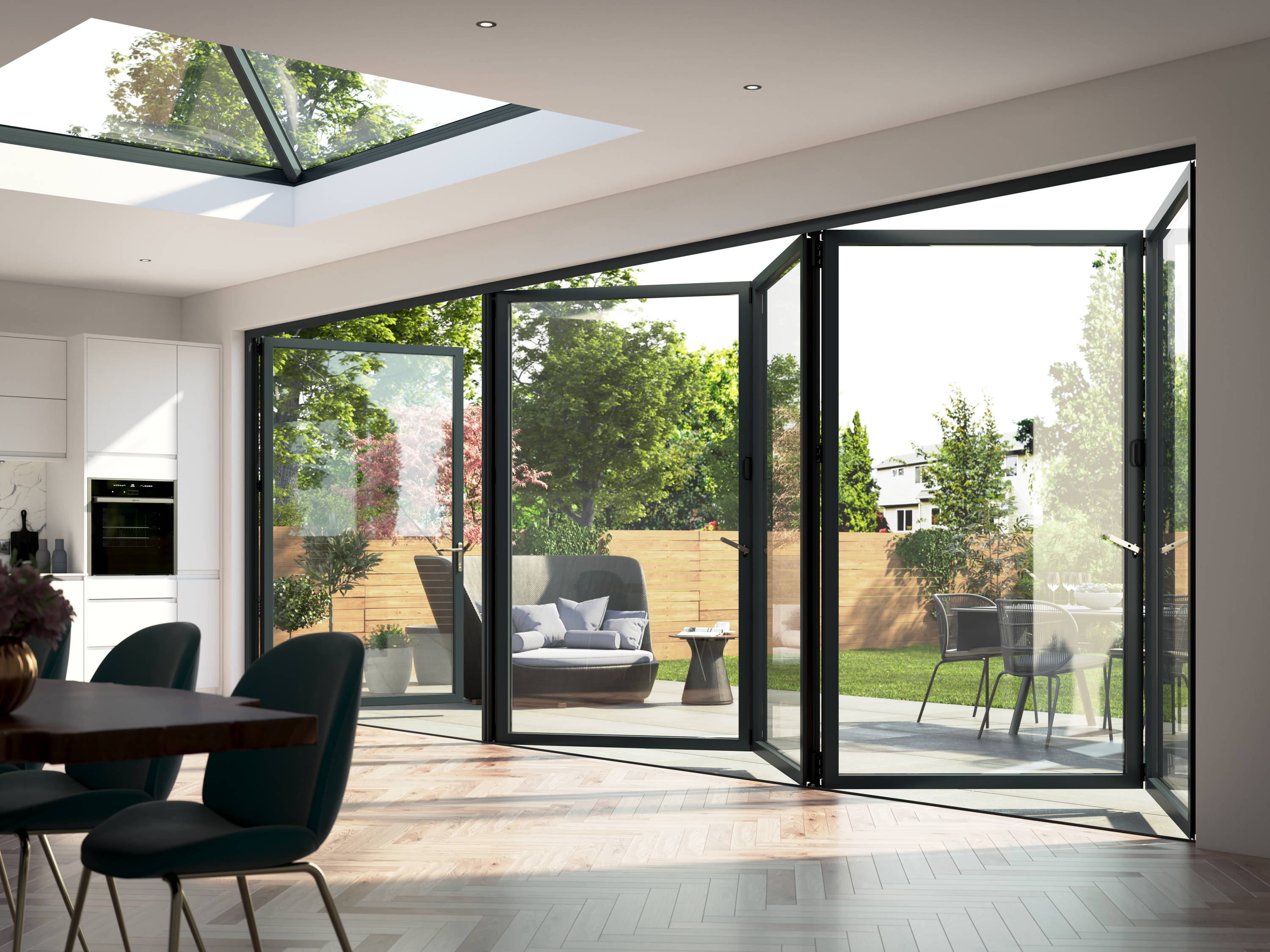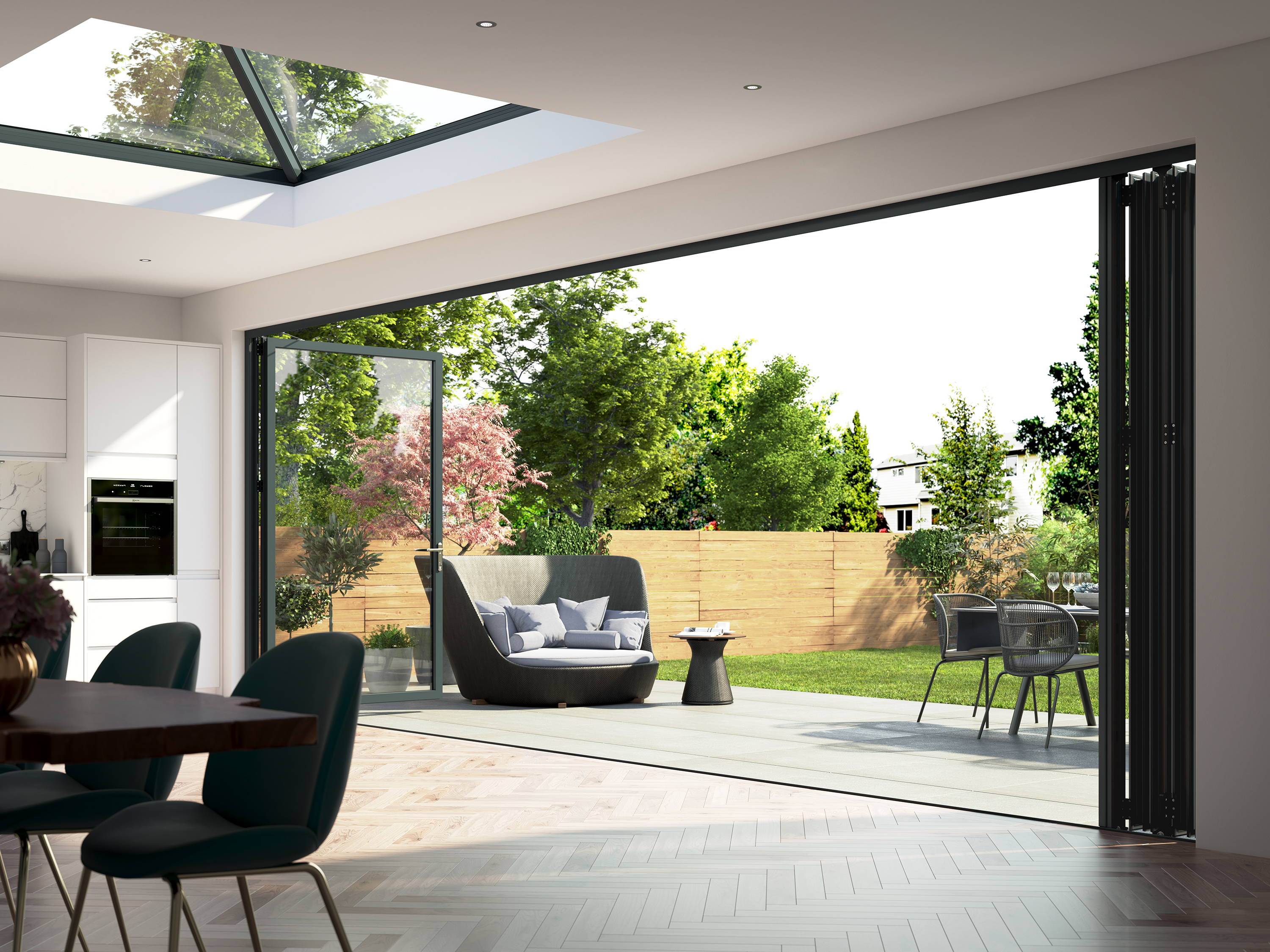 Comparing the advantages of Bi-fold, Sliding, and French doors
French Doors are growing in popularity since they provide the benefits of a full-width opening and a larger area size than sliding patio doors. Sliding doors, on the other hand, can only be opened half-way at a time, providing you less space. If space is your first issue, then bi-fold doors are a great alternative for your house because there is no protruding door while they are open because it just folds in on itself. Furthermore, if you want to maximise your interior space, you should consider investing in bi-fold doors. The fact that they are also flexible is extremely advantageous since it means that panels may be positioned in a space-saving manner.
How do the different types of glass compare?
When choosing new doors for your home's back yard, you should also consider the sort of glass that will be installed. If you have an older property, sliding glass doors may not complement the design, although conventional French doors and Korniche bi-folds may provide a more classic appeal. Both of these types of doors are available in a broad range of designs, as well as a number of materials and colours, so by choosing Korniche, you can get any appearance you want for your home.
Which frames are more appealing?
When it comes to the frame of your doors, it matters more than you would believe, and not simply for aesthetic reasons. Having French doors means you'll likely have broader frames and therefore less natural light flowing into your house, but you also have to consider how the doors look when they're open and how much floor and wall space the doors take up, since this may impact what furniture you can have in the room. If you love the chunkier aspect of French doors, which will complement your home's decor, but want to view more of the outside, bi-folds are our suggested alternative.
Which doors are more secure?
Aluminium bi-fold and French doors are secure because they include security hinges that lock into one another when the door is closed, preventing the door from being removed. If you like, you may install two independent locks at various positions on your door. You may now buy doors with severe weatherproofing performance certificates, electronic locks, and controlled alarm systems with smart security.
Comparing the view through to the outdoors
French doors are similar to normal double doors in that they open outwards and provide full access to the area between the frames. These are ideal for tiny areas and for opening into smaller gardens. Although the views are not as broad or as much glass as sliding or bi-folding doors, they provide a far greater perspective than a single door or windows.
Sliding patio doors allow you to open up into considerably larger rooms. Since of their sliding shape, they are quite useful because they do not take much room when they swing open into a tiny garden or living area. However, keep in mind that with sliding doors, you will never have more than half of the room open at once.
A bi-fold door may replace a whole wall in your house, providing you with more outside space. Even though the frames are thin, they help to break up the vision when closed. Bi-fold doors, when pulled back, provide a complete and uninterrupted view of the outside, thus we believe they are the ideal alternative.